Oct/Nov IFCO Tri-Son News Jam Packed With News

Tri-Son News
Biggest Little News Sheet In Country Music (Since 1963)
• October/November 2013 Issue Loudilla and Kay Johnson
• P.O. Box 40328 • Nashville, TN 37204 •  Ph. 615-371-9596
.
Singer, songwriter and entertainer Toby Keith is probably raising a glass after a week that saw his hard work pay off. His latest album Drinks After Work gives Toby his 14th Top 10 all-genre and 21st Top 10 in country. Following the release of Drinks After Work, Toby surpassed the 20 million paid singles download mark. That figure does not include tracks from digitally downloaded albums. Speaking of sales and album debuts, Drinks After Work bowed at No. 1 and No. 2 on the iTunes country chart in Australia, deluxe and standard editions, respectively. Those fans will be well acquainted with the album when Toby launches his first tour on the continent in March. The Hammer Down Under Tour opens Mar.14 and will stop in Brisbane, Sydney, Melbourne and at the iconic CMC Rocks The Hunter Festival. Joining Toby will be the Eli Young Band and Kellie Pickler. Toby is also nominated as Favorite Country Music Icon for this year's People's Choice Awards, which airs Jan. 8 on CBS.
Brad Paisley's Beat This Summer Tour presented by Cracker Barrel Old Country Store has been extended through the first of March and renamed Beat This Winter Tour presented by Cracker Barrel Old Country Store. Tour dates include a Nashville play at Bridgestone Arena Feb. 22 and a stop in Paisley's home state of WV (in Charlestonon Mar. 1. Special guests on the final leg of the tour are Chris Young and Danielle Bradbery.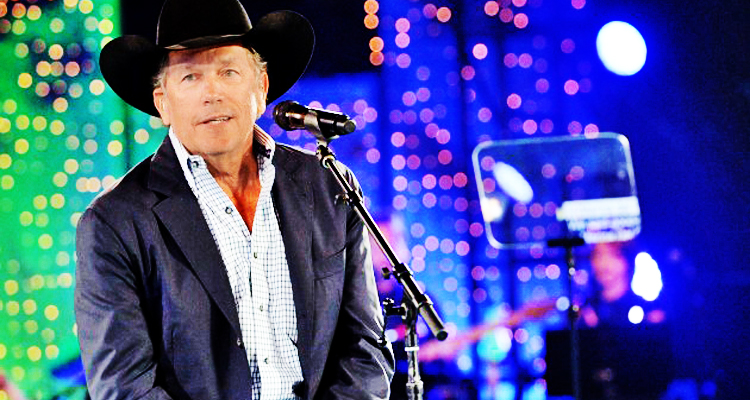 News Briefs: George Strait was honored Nov. 4th with the Founders Award at the ASCAP Awards. Garth Brooks, Alan Jackson and Lee Ann Womack paid tribute to King George with a song at the performing rights organization annual awards show. •••  Dolly Parton returns to New Zealand next year for the first time in over three decades, performing at Auckland's Vector Arena on  Feb. 7, 2014. Dolly's latest studio album of all new material Blue Smoke will be released worldwide on Dolly Records. Release date to be announced. •••  Kenny Rogers will launch his 32nd holiday tour Nov. 27 in Montreal. This year's show, with special guest Linda Davis, will wind up in  Champagne, IL, on Dec. 22. •••  The line-up for MerleFest 2014 has been revealed. Over 130 acts will perform on 13 stages; including, Alan Jackson, Ralph Stanley, and Jim Lauderdale. The event will take place on the campus of Wilkes Community College in Wilkesboro, NC April 24-27. •••  Delighted that Charlie "Sugartime" Phillips is working with biographer, Cy Cushenberry, sharing memories of his amazing career in a book, expected to be in stores by summer 2014. •••  Kellie Pickler will return to Dancing with the Stars on Nov. 25 to perform during the show's Finale Week.
Whisperin' Bill Anderson has just created one of the most acclaimed and  diversified CD's of his career, called Life. Available now on iTunes, Amazon and all other digital outlets. One of Country Music's most awarded songwriters, the legendary Opry star and longtime host of RFD-TV's Country's Family Reunion not only puts his prolific pen to work on every song in this collection, but he has also invited some well-known guests to partake in his Life, including Willie Nelson, John Anderson, Vince Gill, Joey+Rory, and Dailey & Vincent, in addition to the All American Choir. Anderson's Life on Red River Entertainment/ Sony Red will also be available in stores next year starting on March 4.
Kix Brooks' first lead acting role in the upcoming western Ambush At Dark Canyon will be available at Walmart and Sam's Club Jan. 14 and at all retailers on Mar. 11. Additionally, the Walmart release will exclusively include a CD soundtrack produced by Kix and features a collaboration with Randy Houser, who also makes his acting debut in the film. "My fans have continued to let me keep doing what I do, whether that's as an artist, radio host or actor," said Kix. "They've given me the chance to try new things and a reason to work harder than I ever have before. I'm really proud of all of these projects and can't wait to see what we get into next!"  Kix also serves as Executive Producer of the new film A Country Christmas, available on DVD at all retail outlets. The movie is the first of his new family-friendly entertainment brand and features special appearances by Jay DeMarcus and Trace Adkins. Both Brooks and DeMarcus take producer credits for the holiday movie's music.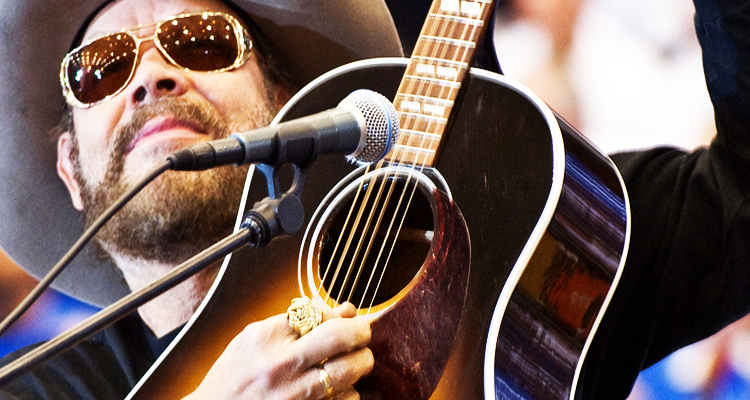 Operation Troop Aid (OTA), a nonprofit organization which supports deployed U.S. troops, is set to honor Grammy, CMA, ACM, and Emmy award-winning entertainer Hank Williams Jr. with the 2013 Operation Troop Aid Patriot Award. The presentation will take place Dec. 31, when Williams headlines the New Year' Eve 'Bash on Broadway' in downtown Nashville, Tenn.. Presented annually by OTA to celebrities that champion the men and women serving in the American Armed Forces, the southern rock and country legend was awarded the Eagle Trophy for his countless endeavors to support troops overseas and at local hospitals and for supporting numerous military charities. Well known for his role as an American Patriot, Williams, has performed at various military bases and continues to meet military personnel at every concert appearance. "I am extremely honored to award Hank Williams Jr the 2013 Patriot Award. His art, legacy of family and Spirit of Patriotism is exactly why this award exists. He never forgot his roots and why we have the Freedom we do in America," says OTA founder and executive director Mark Woods. Williams will join past Patriot Award recipients Toby Keith, Darryl Worley, Aaron Tippin, Gary Sinise, Charlie Daniels, Mark Wills, and KISS.
The Country Music Cruise just added a little more Opry to its week at sea, with  Vince Gill, Patty Loveless, Ronnie Milsap, The Gatlin Brothers, and more including 2013 Country Music Hall of Fame inductee Kenny Rogers, Jo Dee Messina, Andy Griggs, Bryan White, Wade Hayes, and more.  Regular Opry guest artist Chuck Mead will be on hand to add musical accompaniment to The Grand Ole Opry Set Story To Music, an audio-visual trip through the Opry's fascinating 88-year history. Plus the Backstage At The Grand Ole Opry program will feature photos and stories from a new book by the same name. The Cruise on Holland America's luxurious Eurodam sails Jan. 19-26, 2014:  countrycruise
Oak Ridge Boys Rally-at-Sea Cruise II — Feb. 22 – Mar. 1, 2014. They're heading to the Eastern Caribbean where you will find some of the most beautiful ports. The Oaks and ETA have announced that special guests for the cruise will be award-winning group, Cherryholmes Family!  ORB Rally II – Don't miss the boat!  http://www.cruise-eta.com/event/oak-ridge-boys-cruise-228-34-2013/

The Bellamy Brothers invite fans and friends to join them on Cruisin Country 4.  After overwhelming popularity since its inaugural cruise to the South Pacific in 2011, this unique music festival at sea has proven itself as Australia's newest and most thrilling annual country music festival. Throughout the seven nights on-board, you can look forward to the sights and sounds they offer. Join your favourite Country superstars for the holiday of a lifetime on-board Royal Caribbean's Rhapsody of the Seas where you will be treated to five-star service on-board with all dining, entertainment and activities catered especially to Country Music lovers. Departs Sydney Oct. 5. 2014 for 7 nights visiting Noumea & the Isle of Pines (New Caledonia). http://www.cruisincountry.com.au/2014/
Vince Gill will be honored with the 2014 Country Radio Broadcasters, Inc. Career Achievement Award at the Country Radio Hall of Fame Induction Ceremony on Feb. 18. Emmylou Harris and Rodney Crowell will perform a tribute to Gill as well as presenting him with the prestigious award during the event. The CRB Career Achievement Award is presented to an individual artist or act that, through their creativity, vision, performance or leadership has made a significant contribution to the development and promotion of country music and country radio. Previous winners of this award include Dolly Parton, Brooks & Dunn, Merle Haggard and George Strait.
News Briefs: Dolly Parton returns to New Zealand next year for the first time in over three decades, performing at Auckland's Vector Arena Feb. 7. Her atest studio album of all new material Blue Smoke will be released worldwide on Dolly Records. Release date to be announced.
Rodney Atkins wed singer-songwriter Rose Falcon during an intimate beachside ceremony Nov. 10 on Captiva Island, Fla. Twenty guests were in attendance as the couple exchanged vows, including Atkins' son Elijah, who acted as best man. Officiating was Charles Hutchins, founder of Holston United Methodist Home for Children, where Atkins spent his infancy before being adopted. •••  MusicRow reports the Americana Music Association is set to move its conference headquarters to Nashville's premier boutique hotel, the Hutton Hotel, for the 15th Annual Festival & Conference to be held Sept. 17-21, 2014
.
EVENTS Calendar  2014:
• June 26-29 –  Country Stampede, Manhattan, KS
• July 17-20 –  Jamboree In The Hills, Belmont, OH
• Sept. 17-21 – Amaricana Music Festival & Conference, Nashville, TN
Events and more are listed on our LINKS page!  www.ifco.org/
__________________________________________________________________
Tri-Son News • Annual Subscription $25 (U.S. Funds) Payment via PayPal or Mail.  Distributed electronically to subscribers worldwide and updated on www.ifco.org