An Entire 13-Story Building In China Taking A Rest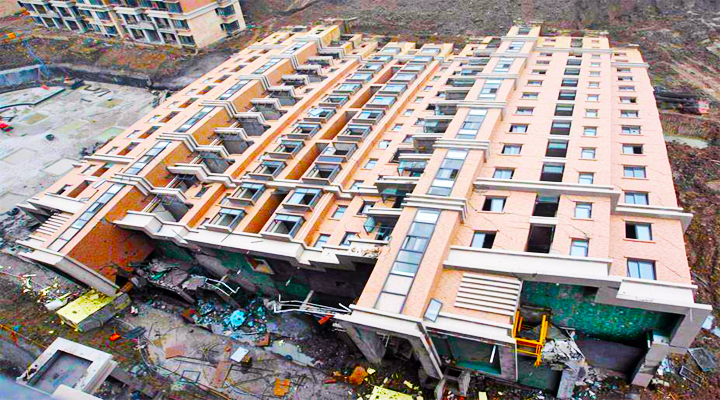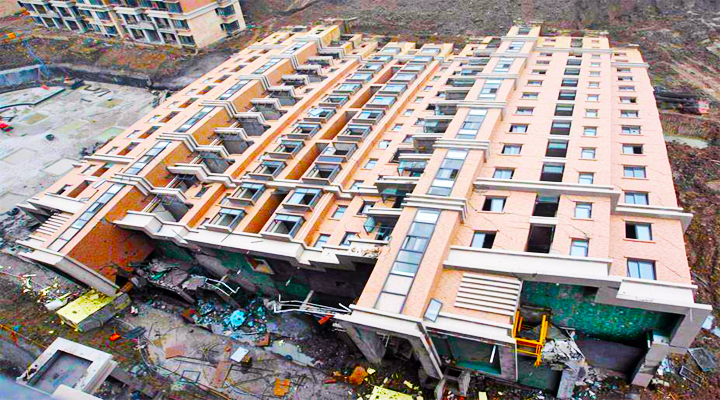 AN ENTIRE 13-STORY BUILDING IN CHINA LYING ON THE  GROUND.
(1) An underground  garage was being dug on the south side of the building, to a depth of  4.6 meters (15 ft).
(2) The excavated dirt was being piled up on  the north  side of the building, to a height of 10 meters (32 ft).
(3) They dug right up to the base of the building. Then the  rains came.
(4) The building experienced uneven lateral pressure from north to south.
(5) This resulted in a lateral pressure of 3,000 tons, which was greater than what the un-reinforced pilings could tolerate. Thus, the building toppled completely over in a  southerly direction.
They built 13 stories  on grade, with no basement, and tied it all down to hollow  pilings with no  rebar…  Brought to you  by the same folks that make your kids' toys  and want to build your  next car.  Don't you feel better now that these are the folks that manufacture nearly EVERYTHING we buy and use today?
One more  product "MADE IN CHINA  "…..!!