Latest Artists News From BKD PR and Associates

Jean Shepard, member of the Country Music Hall of Fame, Grand Ole Opry, and Matriarch of Country Music.  Jean is now putting the finishing touches on her book that has been long overdue in being released.  It will be a best seller no doubt.  She just performed August 9th along with Jim Ed Brown, Jan Howard, and Stonewall Jackson at the historic Renfro Valley Entertainment Center.  A super show by great Grand Ole Opry legends.  Jean says hello to all of her fans and wants you to check out her website, and leave her a message.  She is still doing her spots on the Grand Ole Opry and taking selected dates for personal appearances.  When you hear her on the Opry, the great thing about her is that you know exactly who it is by her voice, and it is still so great, and she is still a master of yodeling, but no dancing!!!!!
Jean's Website:  Stop in and say hello
http://jeanshepardcountry.com
.

Jim Ed Brown, Century II Recording artists new single "In Style Again," still moving up the country airplay charts and beginning to get great airplay on all stations that play country music and want to hear the legends such as Jim Ed bringing music to them that is up to the standards of today radio.  Jim Ed had a great evening on August 10th when he celebrated his 50th anniversary as a member of the Grand Ole Opry, and then after the Opry, he was the host of the Ernest Tubb Midnight Jamboree, and we all know that E.T. was there in heart and mind, and had to be so proud of Jim Ed.  David McCormick presented Jim Ed with a beautiful plaque commemorating his anniversary and what he has accomplished in country music, and still making it known that he is not ready to "retire," especially now that he is in the 4th chapter of his musical career.  By the way, the size of the cake that was baked for him to commemorate this great achievement of 50 years as an Opry member, could have fed the entire city of Nashville and more.  I heard it weighed about 300 pounds!!!!!!!  A very large cake for a legendary artist who has been so large in the country music industry.  Congrats Jim Ed.
Jim Ed is looking for material for his next single, and Century II might just have a surprise for everyone in the country music business.  Jim Ed keeps in touch with his website, so why not stop by and say hello.
Jim Ed's website:
http://jimedbrown.com
.
Allen Karl, CEO of Century II Records
still climbing right to the top of the charts with his self-penned hit
"I Get So Lonesome," plus a song written by Hall of Fame Songwriter, Jerry Foster "As Sure As I'm Standing Here," also hitting the top of the charts. 
Allen's dream of producing a CD of songs by some of the great legends of country music, will be a 2014 project, as the fans of these legends will be able to hear new music because of Allen Karl's love of traditional country music.  He will be sending out exiting news of his Legends CD in a few weeks, and the names that he will try and sign to include on the CD will be history making.
The Traditional Country Music Association in LeMars, IA, which has been in existence for over 35 years headed up by Bob Everhart, has selected Allen's single CD, "As Sure As I'm Standing Here" as their Traditional Country Single for 2013.  Hopefully Allen will be able to be there to accept his award.
Allen Karl's Country Corner on the CMP Radio Network (CountryMusicPlanet.com) continues to gain popularity worldwide and Allen has lined up more great artists to do interviews.
Another piece of news that is so important to Allen.  On September 15, 2013 at 1:30PM Allen along with Vince Gill, the late John Hughey (Hall of Fame Steel Guitarist), legendary songwriter Dallas Frazier, and bluegrass legend Larry Sparks will be inducted at the George D. Hay Hall of Fame Theater in Mammoth Spring, Ark.  This will be one of the most prestigious awards ever received by Allen and he is excited about becoming an inductee into this great Hall of Fame.
Donna Cunningham,
another artist recording for Century II Records.  Donna now has released her new single
"Gone For Good." 
Exciting new music from this exciting woman The DJ's have been waiting with much anticipation for this new single, and she has not let them down.  From the reviews being written, it is going to be another smash for her.
And Donna and Allen Karl still have their duet
"Ain't That A Lovin' Shame"
pushing all charts for the #1 position. They are close to selecting their next duet single.  I have heard both songs, and they are going to have a difficult time choosing which song for release.
Donna continues to receive awards and recognition worldwide and she was thrilled to find that
The Traditional Country Music Association
has selected her single CD,
"A Satisfied Me" as their contemporary single of year for 2013
, and the award will be presented to her during a ceremony at this year's
National Traditional Country Music Festival
being held from
Aug 26 – Sept 1, 2013
.
No doubt the State of Ohio is so very proud of this woman who has pushed her career to being one of the newest and best traditional country music artists with her music.
She invites you to visit her website and leave her a message.
Donna's website:
http://donnacmusic.com
.
Bobby G. Rice, Century II Recording artist has done it again. 
His new single
"Is This The Way You Say Goodbye,"
is at all radio stations and promises to be the best song Bobby has recorded since his #1 song.  Bobby G's performance on this great song is as good as he has ever had.
He has mastered the art of finding material that is labeled
"For Bobby G. Rice Only." 
Bobby is excited about his new single as is Century II Records.
Bobby G. invites you to visit him at his website and say hello and leave him a message.
Chuck Hancock, Double C Records, new single "Just Can't Get The Texas Out of Me" is getting super airplay here in the states and it is a monster in Europe already. 
Chuck wrote the song and once again gave one of his great vocal performance along with his usual great production.  His home State of Texas can be extremely proud of their native son.  Even though he lives in GA, his heart and soul are in Texas and you can hear how much he loves Texas, and the DJ's are jumping all over this song.
Chuck who is the VP of the International Country Gospel Music Assoc.) recently attended the ICGMA Convention and Wards Show in West Plains, MO.  3 great nights of shows and he was the co-host on two of the nights entertainment.  He won the
Songwriter of the Year Award
and
Gold Cross Male Artist of the Year
(equivalent to Entertainer of the Year in Country Music).  Gold Cross is the associations top award of the year.  Chuck said "I was very shocked and humbled to receive both of these awards when there 4 other artists in both categories who were more deserving than I."
Great news that Chuck has been nominated as a semi-finalist for the ICM Faith, Family, and Country Awards Show which will be held on Oct. 24th at the Twin Rivers in Opryland.  He is nominated in the following categories:  Male Vocalist of the Year-Inspirational Song of the Year (They Don't Stay Little Long Enough)-Songwriter of the Year. 
His blessings are many and his gratitude is who Chuck Hancock is.
Chuck has written a song that will have a duet partner, and she is one of the best country female singers in our industry.  We will be announcing his plans for studio time to record with her, and we will keep you on pins and needles wondering who it is for a few more weeks.  They could be the Indie Duet of the Year.  Take a minute to visit Chuck's website and let him know you were there.  He wants to know what you think of his music.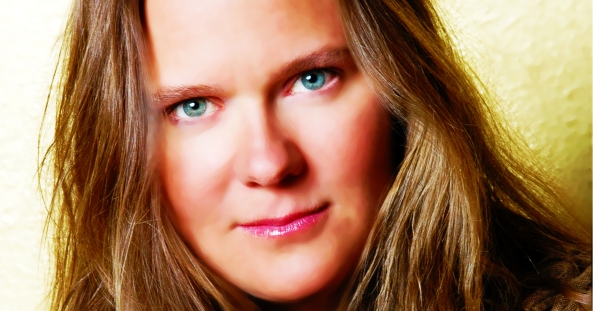 Julie Richardson, MSR Recording artist
.  Julie is working on her new single release and finishing a new CD.
"Ole Violin"
is still getting great chart action.  She is trying to find the right song to follow up Ole Violin, and we are all nervous and excited that one of the great charts could take Ole Violin to #1 and that would be so great for Julie, and it would allow Johnny PayCheck to Rest In Peace know that his song should have been #1 back in his day, but Julie Richardson might finally be able to give herself and John the #1 that they both deserve, thanks to all of the DJ's worldwide.
.
Miss Jeanie, Megalith Recording artist,
new single
"Walk A Little Faster,"
has made it to the TOP 10 in many charts, and this is the 3
rd
single from her latest CD "Sweet Sarcastic" to go Top 10.  Jeanie's new single could be a super ballad from the CD.  She does an awesome performance on ballads, so be looking for her new single in the coming weeks.  She continues to work in the WV area and is beginning to branch out for more personal appearances in the surrounding areas.
Miss Jeanie will be appearing at the
Middletown Community in Fairmont, WV on the 23 Aug.
  Her new website is under construction at the present time and should be available for all of her fans to stay in touch with her within the next 30 days.
Paul & Betty Cole, Midland Record artist
new single
, "Patent Leather Shoes,"
which is getting great reaction in Europe and now catching on here in the states.  Paul and Betty continue their love of recording traditional country music because the still believe that pure country music is making the turn on radio to return to the sounds that made it the giant of the music that it was, and they continue to record songs that they love and that they feel are what the country DJ's wish to include on their playlists.  They would like for you to review their website at the following:
Website:        
www.pbcolecountry.com
David Church-
RFD-TV's David Church's Music spurs new interest in country line dancing
Country music artist, David Church has recently captured the interest of country line dancers, both here in the US and Internationally.  Ira Weisburd, an award winning, internationally recognized Choreographer developed a dance to Church's song, "A Dime At A Time".   After putting up a video on YouTube, Weisburd immediately captured the interest of line dance enthusiasts and instructors all over the world.  "Within the first 7 days the video set an all time record with more than 3,550 views of the dance on the website, Copperknob", Weisburd stated.
David Church has been featured on the RFD-TV network for over 9 years, "most requested artist" and star of the Midwest Country show. He is making a huge connection to fans who are starving for the traditional sound of "Retro Country" music.  From college students to great grandparents the impact of his "roots/retro" music brings a connection that crosses generations.  After releasing his new album, "Falling", he was interviewed by international country music magazine, "Dreamwest".  His song, "A Dime At A Time" captured the interest of Tony Taylor, the magazines Artistic Director/Editor.  He suggested that he send it to an internationally acclaimed dance choreographer named Ira Weisburd.   "I loved the upbeat tempo of the song, but was astounded by the reaction it has received," Ira stated. "I'm very excited about the interest we are receiving, and video's are already starting to pour in from all over the world.  This could be as big as the electric slide," Weisburg said.  Plans were quickly made to put together a music video with over 100 line dancers with Church performing the song.  "This will be such a treat for the dancers to get up close and personal not only with the choreographer, but the singer of the song as well, and to be a part of the "Official Music Video," Ira commented.
David Church was born and resides in Lancaster OH, just outside of Columbus.  A traditional roots country artist, he has been featured on the RFD-TV network since 2003 during Saturday prime time's "Midwest Country" show.  He performs with his wife, Terri Lisa, who is also very popular on the TV show.  David has fans all over the world.  The RFD-TV network devoted "Rural/Urban" viewers is broadcast to over 60 Million viewers on Dishnet, DIRECTV and Cable.  David and Terri Lisa have also been featured on "Kelly's Kountry Junction", a comedy and music show reminiscent of "Hee Haw".  The show is produced in Joplin MO and syndicated to numerous cable and local stations around the country.
The event will take place on Saturday, August 24 at 10:00 AM at the Gillie Recreation Center located at 2100 Morse Rd in Columbus.  
Additional updates will be forthcoming.
For more information call 614-645-3106
Karen Shilling – 740-304-1828 or Terri Church – 740-974-9885
Visit websites:
www.davidchurch.net
https://www.facebook.com/dancewithira
www.rfdtv.com
www.davidchurch.net
FOR ALL MEDIA REQUESTS CONTACT
:
Marty Martel
Pres., MSP
Pres., BKD Promotions
Ph.(615) 822-6713
Fx.(615) 824-3830