Country Music Songwriter Clyde R.Birkla Inducted into S.African Independent Superstars Hall Of fame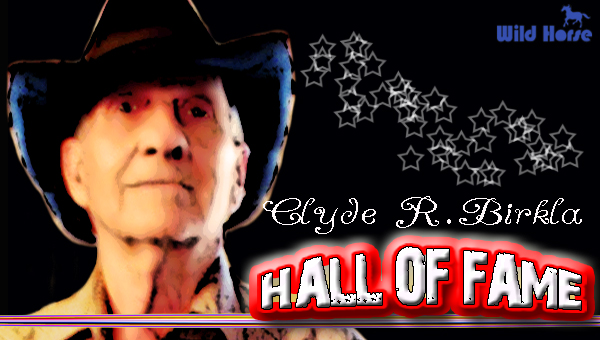 Country Music Songwriter Clyde R.Birkla Inducted into Independent Superstars Hall Of fame
Clyde Birkla has been inducted into the Independent Superstars Songwriters Hall of Fame. Frans Maritz (Wildhorse Entertainment) signed the official certificate placing Clyde into this prestigious organization located in South Africa.  Clyde has the distinct honor of being inducted into IDSS Hall of Fame for his life-time contribution to the Music Industry. Clyde is seen in the picture below with the award confirming his induction into the HALL OF FAME. "I appreciate the honor and I am extremely pleased receiving his award.", Independent Superstars Hall Of Fame Member, Mr Clyde R.Birkla
.
Clyde R. Birkla was born Oct. 9, 1931 in Oriole, In  and then moved to Mt. Carmel, ill. at 3 yrs. of age. His first experience with country music was listening to the Grand Ole Opry outside on hot summer nights from the neighbors radio. (we didn't have a radio). He played in the Mt. Carmel jr. and high school bands.
He joined the army in 1949 and served in the 10th inf. div. band at Ft. Riley, Kansas. Then he attended the u.s. naval school of music, Washington, DC, being only the second army class to graduate. Discharged in 1953 music was on the back burner until the 1980's.He became a BMI publisher in 1990. (Birkla Music Enterprises).
He met Keith Bradford through Tom Hodges in Jan. 1992. Keith then recorded "A Tribute To Kitty Wells", (we are co-writers). We Then put together  an album  with Barbara and G. A. Blevins called "Reflections." later on,  we released a two song album called, "Good Education" and "I'm Reading Books".
We then produced a patriotic and country album with Bob Stamper. Clyde is presently writing with Barbara Blevins and Keith Bradford, known as the 3 B's, having written over 600 songs, many gospel, patriotic, parody, tributes, and tear-jerkin' country songs. He has a number of co-written songs and plans many more in the future.
CLYDE BIRKLA HALL OF FAME AWARD