Racists Beating by Blacks Of White Kid On Bus, USA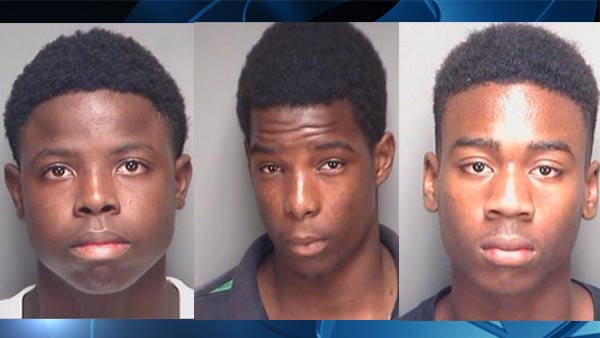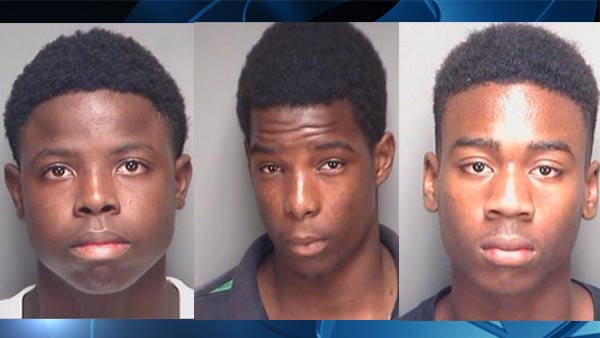 Gulf Port, Florida, near Tampa. Earlier in the day they tried to make the kid, a 6th-grader, buy drugs, and he refused. The rest is a no holds barred beating which could have ended in the death of the white teenager. The way the press is handling this proved that their is a racial injustice in America today.  Within a week this whole racial attack will be files away and forgotten. America if you want to see where this all ends click on this link http://ajkraad.wix.com/genocide-museum it is just a question of time.

[youtube=http://www.youtube.com/watch?v=hszB24DuaXU&w=560&h=315]
WFLA-TV News Channel 8


GULFPORT, FL – Three students are accused of beating a younger student aboard a Pinellas County school bus.
Officials said the bus driver from Lealman Intermediate School called for help when three students "ganged up" on a 13-year-old student, kicking and punching the victim.
The driver stopped the bus near 20th Avenue South and 51st Street. Police said the suspects used the emergency exit of the bus to escape.
Joshua Reddin, Julian McKnight, and Lloyd Khemradj, all 15 years old, were arrested a short time later.
An investigation revealed one of the suspects had tried to sell drugs to the victim in a school bathroom. The victim notified officials at the school. Later that day, the suspects and victim rode the same school bus home.
Officials said the victim tried to crawl under a seat on the bus as the suspects punched and kicked the victim for roughly a minute, police said.
The victim suffered a fractured arm. Police say Joshua Reddin also took the victim's money after the beating.
All three teens are charged with aggravated battery. Reddin is also charged with unarmed robbery. All three have been released from police custody. McKnight's father says the attack is not his son's normal behavior. The bus driver is off the road while Pinellas school officials review his actions.
Comments on a French News Paper Blog:
Has anyone seen this video of the three black kids beating the hell out of the white kid on the school bus? They beat him so bad they broke his arm and the black bus driver did not even try to break it up. Where is Jesse Jackson and Al Sharpton on this one?
News flash! It's only considered racist when the crime is committed against a black person or other minority group. That's what this country has come to.
Sorry to spam all these links but this is an epidemic. There are many,many,many more examples. Why are more of these not being called hate crimes? Why are there not harsher sentences against these criminals? If three white guys raped a 76 y/o black woman, it would be all over the news. Al Sharpton,Jesse Jackson, and the Black Panthers would be marching. But white people just take it.
[youtube=http://www.youtube.com/watch?v=Aiy7vYMsniw&w=560&h=315]