Blacks Protest Against Obama Being In South Africa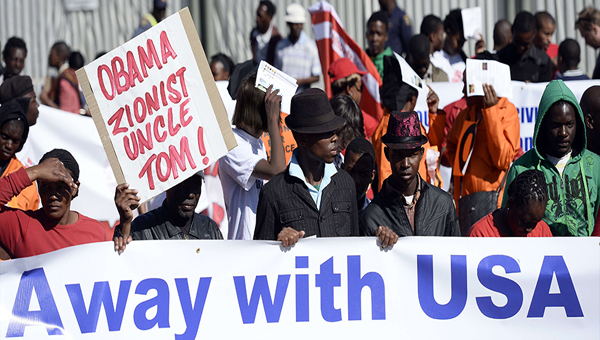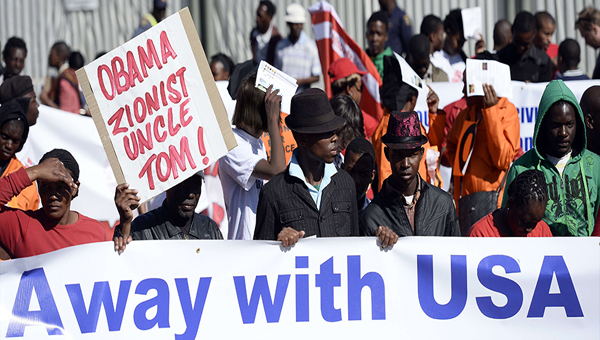 Johannesburg – Riot police clashed with black protesters in Soweto on Saturday shortly before a visit by US President Barack Obama, a Reuters photographer said.
Armed police fired stun grenades to disperse the crowd of several hundred protesters, who had gathered outside the Soweto campus of the University of Johannesburg, where Obama was due to address a town hall meeting with students.
AFP reported that at least three bangs were heard as police tried to move the demonstrators away from a university campus.
The group were allowed permission to protest, but only until 14:00.
"When their time lapsed at 14:00, they refused to comply with a request to disperse as they were required to… the police fired a stun grenade and they then dispersed," de Beer said.
No arrests were made.
Here are some pictures you may not see in the USA