A Day Under the SA Rainbow Very Dangerous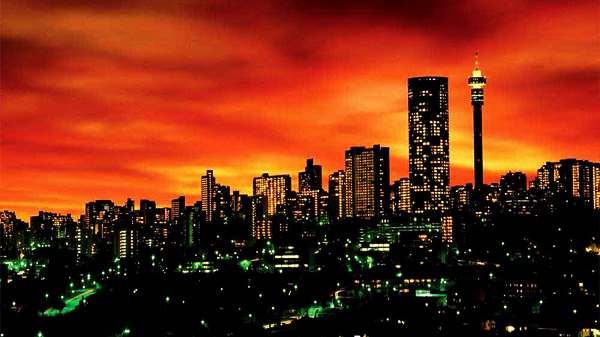 Cape Town school pupil shot in head
Dane McDonald, News24
Cape Town – A Cape Town school pupil is in a critical condition after being shot in the head on school premises.
The pupil was apparently shot at Spes Bona high school in Athlone on Wednesday morning at about 08:30, EWN reported.
Groote Schuur Hospital spokesperson, Alaric Jacobs, confirmed to News24 that the pupil had been admitted to the hospital in a critical condition.
"Schoolmates and family members are at the hospital where he is being treated in the hospital's trauma unit," he said.
Western Cape police spokesperson, Captain Frederick Van Wyk, confirmed the shooting incident.
According to Van Wyk, the pupil was approached by three males who were dressed in school tracksuit tops. Two of the suspects were armed with firearms.
One of the suspects fired at the victim, wounding him in the head.
An attempted murder case has been opened for investigation and no arrests have yet been made
Girl, 13, raped, stabbed, left to die
Durban – A 13-year-old girl was raped, beaten, stabbed seven times and left for dead by a man whose advances she had rejected.
The girl, who was not identified, managed to walk half a kilometre to her home near Dududu in KwaZulu-Natal after her nightmare ordeal, reported the Daily News.
The orphan told her brother that the man who had attacked her wanted her to be his girlfriend, but she had turned him down.
The girl was taken to hospital in a critical condition, but her condition had now stabilised.
Raped before
Her brother said it was not the first time his sister had been raped.
He said he had only recently found out that a relative had raped his sister six years ago.
"We only found out last year. He was only in [custody] for two weeks before being released on bail and now this. It's going to destroy her," he said.
The traumatised brother was deeply upset. "He [the attacker] had stabbed her seven times and beat her up. She said that he had initially raped her and left, but he must have realised that she knew him and that is when he came back and beat her up again before stabbing her. It really has hurt me," he said.
"I still cannot believe that after all her trauma she had still walked home to get help. It's really hard to think that he had left such a young child to die after he had done wrong."
A man had been arrested in connection with the rape and assault.
Boy, 15, stabs fellow pupil over lunch
Cape Town – A Cape Town youth will appear in court for allegedly killing a fellow pupil who refused to hand over his lunch, the Daily Voice reported on Friday.
Aphelele Nogqala, 14, was stabbed in the neck at the entrance to Isilimela Comprehensive School in Langa on Tuesday.
His mother Nomthetho, 49, said her son, who was in Grade 9, had been complaining about bullies in his school.
"I don't know who stabbed him or why, but I keep thinking about the day he told me that during lunch there would be other learners who tried to take their food and he was one of the people who refused to give it up."
She called on the education department to station metro police officers at more schools.
Police spokesperson Captain Frederick van Wyk told the newspaper a 15-year-old boy was arrested in connection with the murder and would appear in court soon.
Cape Town man shot dead
Johannesburg – A man was shot and killed outside a convenience store in Grosvenor Road, Atlantis on Wednesday, Western Cape police said.
Police spokesperson André Traut said the motive for the shooting was unknown.
"The shooters fled the scene and no arrests have been made," he said.
Traut said the post-mortem would determine the exact cause of death.
Investigations continued and more details would be released later, he said.
– SAPA
I just grabbed a few stories that have been reported over the last few days, that were published in news24. More serious genocide murders were also implemented on the white minority but they were not reported. You will notice that they could not even show pictures of the victims who were attacked or was killed as that is how most crimes are covered up. By the time most people read the above the crimes will above will be forgotten and filed as new crimes, murders, rapes and who know what else are already lined up for their attention. Even Justin Bieber and Bon Jovi were robbed over the weekend in South Africa according to Justin Bieber.