Originally Planned For July 4th Evil Could Not Wait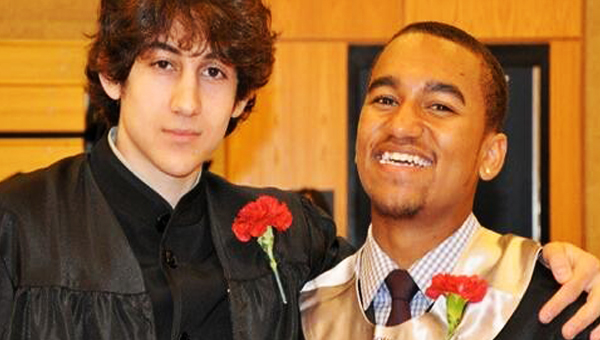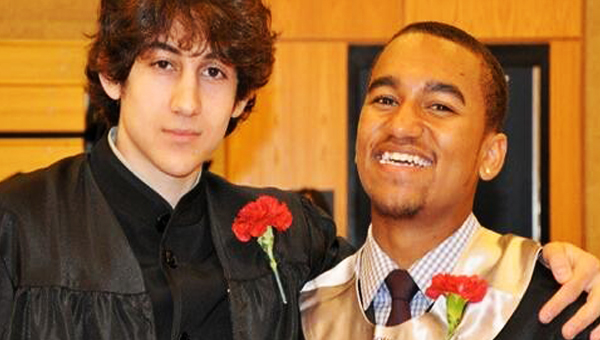 Robin Young (@hereandnowrobin) tweeted a photo of her nephew and Dzhokhar at graduation. She wrote: "My beloved nephew on right, djohar tsarnaev on left, happy cambridge Rindge and Latin grads.heartbreaking."
The surviving brother of the Boston bombing suspects told interrogators that the pair considered suicide attacks and an assault on July 4th, a law enforcement official told The New York Times.
Dzhokhar Tsarnaev, 19, who is currently in custody and has been interrogated by the FBI, reportedly said he and his brother, 26-year-old Tamerlan, opted for pressure cooker bombs that they eventually used in the twin Boston Marathon bombings on April 15, the official said.
NBC News reports that the bombs were built inside Tamerlan's house in Cambridge, Mass., and that since they were finished faster than anticipated, the brothers decided to move up the attack date.
Dzhokhar reportedly admitted to the newly revealed plots on April 21, two days after he was captured in Watertown. He also told interrogators that he and Tamerlan had watched sermons of Anwar al-Awlaki online. The Times reports that there's no indication the two had been in contact with Awlaki.
The body of Tamerlan, who was killed several days after the bombing during a shootout with police, was claimed by his family on Thursday.
AOL Huffington Post
Here are but two comments re posted from above story

21 minutes ago (10:45 AM)
do we really need to be subjected to this in the name of political correctness ? why ?