NBRN.FM Premiers April Top 30 Download Chart

Wildhorse Entertainments Independent Superstars Top 30 Country Download Chart
The Wildhorse Entertainment's "Independent Superstars April 2013 Country Top 30 download Chart Show" hosted by Ed Dailey, is scheduled for 3:30pm today on NBRN.FM Nashville. During the month, the show will be broadcast  on Radio Stations worldwide. The chart show will be aired on various radio stations worldwide. Some of the DJ's who are responsible for airing these shows are Keith Bradford "Nashville Broadcast Radio Network" , DJ Dusty N4 Network Radio4 , Patty Patrick "St. Florian am Inn", Jerry Mac "CMP Radio" , Thilo Morgenstern "Pur-Country", Country Gold Network Washington and Frans Maritz "WHIR Wildhorse Internet Radio".
From Monday the 29h you will be able to listen to the latest Top30 Chart show everyday Monday to Friday at 10 pm [22:00 Hours], South African time on WHIR Wildhorse Internet Radio
To check your local time of broadcast please click here to convert to your time zone.
International Superstar Mandy Barnett Tops the Country Download Chart For April 2013
This month Nashville's Country Superstar "Mandy Barnett" takes the #1 spot for the first time with her "The Whispering Wind". Mandy has had many hits but this is the first for her on Wildhorse Entertainment. The number two position is held this month by "Hermann Lammers Meyer and Sandy Posey" it is to be noted that Sandy Posey had many #1 International hits, the best none to most will be "Single Girl" and "Sunglasses" with Allen Karl "As Sure As I'm Standing Here" a former #1 at #3. Moving into the #3 position is Allen Karl with his latest Country hit "As Sure As I'm Standing Here".
UK Independent Superstar, "Wayne Jacobs" falls to fourth place with "I Want My Daddy" and coming in at #5 for the first time is Donna Cunningham with a Marty Martel composition "Don't Tell Me That You're Gone" The Wildhorse Independent Superstars Country Top 30 Download Chart Show" has become very popular among Independent artists and is the only Chart Show in the world that is based solely on the amount of downloads each song get's during a full calendar month. It is also the reason the songs move around so much on the chart as the downloads are not always consistent, songs are mostly downloaded in the month they are released.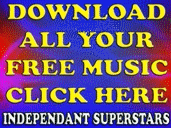 Wildhorse Entertainment has close to 1000 songs available for free download by almost 500 artists on their download page at www.wildhorse.co.za. Since March 2011 over a quarter of a million songs have been downloaded by visitors worldwide. If we may assume that four people have listened to each download then that means that over one million people worldwide would have heard the music of Independent Artists featured on Wildhorse Entertainment the home of Independent Superstars. Considering that Wildhorse Entertainment offers this service absolutely free to the Independent Artists then it is really a small miracle that has happened here for the 500 plus artists currently on free promotional download on Wildhorse.  To be clear, Wildhorse Entertainment states that it is not in the business of promoting artists or managing them professionally, and will always work hand in hand with promoters and managers with the sole purpose of only offering their artists songs for free download. Wildhorse Entertainment does not sign any contracts with artists, and leave the artists promotions and management to the professional.
The TOP 30 Chart Show is hosted by Ed Dailey a very popular DJ on KORD 102.7 FM a radio station out of Washington USA. Ed Dailey has his own weekly show on KORD 102.7 FM every Sunday morning, which has been on the air for over 15 years, and has thousands of listeners tuned in to every show from all over the reception area, called "Legends Of Country" . Ed has extended a very generous and kind offer to all Independent Artists worldwide to call in for a live radio interview on his "Legends Of Country" show Sunday mornings. This a great opportunity that is usually only extended to mainstream artists yet Ed is opening up the FM radio airwaves to Independent Artists. Many artists have already called in and made history by being interviewed by Ed Dailey on FM Radio. For those Independent Artists who want to take up this offer they can call Ed in the KORD 102.7 FM studios on Sunday morning between 7am and 10am (Pacific Time) at this number: 509-947-5785 if you are calling from outside the USA please check your country code and time zone.
From next week you will be able to listen to the latest Top30 Chart show everyday Monday to Friday at 10 pm [22:00 Hours], South African time on WHIR Wildhorse Internet Radio
You can now listen to all the past Top 30's on WHIR Wildhorse Internet Radio every Sunday starting Midnight Saturday SA time and finishing at round 12 midnight Sunday SA time. The Top 30 shows are played randomly and in no particular order. To listen to the Wildhorse Independent Country  Superstar Top 30 Country Download Chart Shows all you need to do is click on the Wildhorse RADIO banner on a Sunday and you will be connected to WHIR Wildhorse Internet Radio. If you have been featured on any of our Top 30's Chart Shows, hosted by Ed Dailey you will without a doubt hear your Hit song being played on Wildhorse Internet Radio.
If there are any other radio stations out there who wish to air our Chart Show please contact us at info@wildhorse.co.za for links to download our monthly chart show
To check your local time of broadcast please click here to convert to your time zone.
IMPORTANT MESSAGE FROM ED DAILEY:
"For those Independent Artists who want to take up this offer for an on air interview, they can call me in the KORD 102.7 FM studios on Sunday morning between 7am and 10am (Pacific Time) at this number: 509-947-5785 if you are calling from outside the USA please check your country code and time zone."
Please be sure to mention Wildhorse Entertainment when live on Ed Dailey's popular radio show as 1000's will be listening to you and as we have initiated this opportunity with the goodwill of Ed Dailey we would appreciate yo mentioning us too – Frans Maritz WHISNews21