In South Africa Crime Is Totally Out Of Control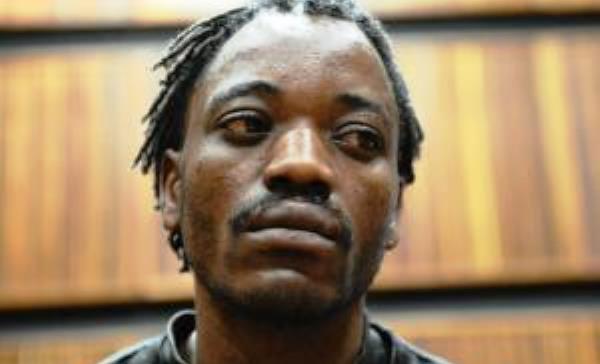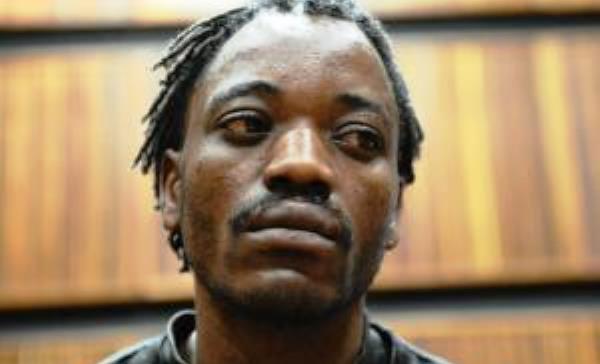 Johannesburg – "I want you to f*** your wife." And when that did not happen, he forced open *Emma's legs and placed the knife in his hand on her private parts and threatened: "I'll f*** you with this."
Multiple robbery accused Sheperd Moyo had ordered Emma and her boyfriend *Bill to undress and have sex in front of him as he wielded a knife in their Lonehill home, saying he would teach them a lesson if they didn't comply.
The couple pleaded with him and told him they were not able to have sex under such pressure. Emma started to cry.
But that didn't deter their attacker. He forced Emma to give oral sex to Bill. He then made the couple sit on the side of the bed, still naked, and tied their hands together with a cord.
He took a flat iron and hit Emma so hard over the head that it broke. He also took one of her tap shoes and hit her with it too.
This was heard in the Palm Ridge Magistrate's Court in Alberton on Thursday when the couple described what had happened to them on April 17, 2011.
They had arrived home around 11.30pm and saw an intruder. Bill had gone into the house before Emma and came running out, allegedly being chased by the man.
The intruder ordered them to get back into the house, or else he would call his friends to come and join him. He ordered them to lie down and give him their cellphones and money.
"He told us to go through the house and show him where the valuables were," said Emma.
The couple took him to a spare room where they kept most of their electronic items. The intruder had already taken one of Emma's backpacks and put it over his shoulder.
"We thought that if we gave him what he wanted, he would take them and leave," said Bill.
But the intruder took the couple to their bedroom, where he tried to force them to have sex.
"I don't know what made him stop and put down the knife," said Emma.
Then the intruder is alleged to have told the couple he needed some clothes, and went to Bill's wardrobe to look through his belongings.
"He asked me what the size of my pants was. I said size 38 and he said they were too big for him," said Bill.
He allegedly then told them he was thirsty and wanted something to drink. He fetched some water from the fridge and returned with it to the bedroom.
When he decided to leave, he told them to keep quiet or he would come back. He left the knife next to the side table and spat in the passage, opened the front door and left.
Bill said that when he first saw the intruder in their home, the man said to him: "Oh, I've made a big mistake."
He also said the intruder was calm for most of the hour-long ordeal, but turned angry especially towards Emma when they went to the main bedroom.
Also testifying was Carl Edenburg, who described his run-in with Moyo on July 14, 2011.
His was a calmer robbery. Moyo had allegedly entered his Paulshof home around 4am while his three children were sleeping upstairs.
They continued to have a conversation while Moyo took his possessions. Edenburg said he told Moyo he could take anything he wanted as long as he did not go upstairs to his children.
When Moyo was done, he took Edenburg from his bedroom and locked him in the bathroom, telling him he would leave the key by the television. As soon as he left, Edenburg shouted for his children to come and open the door. His ordeal lasted 40 minutes.
All the witnesses claimed Moyo had spoken to them in "clear" and "perfect" English. However, his lawyer, Mpho Milubi, argued that Moyo spoke only Zimbabwean Ndebele.
In both instances, Moyo is alleged to have taken a backpack from the homes and drank some water before he left. He gained entry into his victims' properties using a screwdriver.
When his defence argued that Moyo denied being at either residence on those days, Edenburg looked at Moyo and said "maybe you've got an identical twin brother".
Moyo is facing 17 counts of robbery, three rapes and one count of possession of a firearm and ammunition.
The trial continues.
*Not their real names
mpiletso.motumi@inl.co.za
The Star