Estate Manager Shot Dead By Genocide Soldiers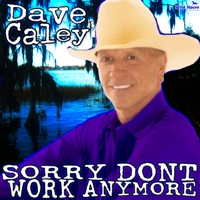 Estate manager shot dead by Genocide Soldiers
News24: OnTuesday night at around 19:30 at the Heia Safari Lodge in Muldersdrift, estate manager Paul Schulte, "who is involved in security management, was attacked and killed by unknown suspects", Dlamini said.
"It is suspected that the victim might have been attacked and shot with his firearm before it was taken by the suspects. Both victims died at the scene."
Police are appealing to anyone with information on the suspects to call Crime Stop on 08600 10111.
Family friend Paul Starkey said they believed Schulte had been ambushed.
The ranch, in the countryside west of Johannesburg, is famed for wild animals that wander freely among guests, and the open water swimming gatherings held in the ranch's lake.
Schulte's former wife Gaby Burgmer and daughter Bianca, who manage other parts of the operations, also live at the ranch.
The founder of the ranch Franz Richter, Gaby Burgmer's father, was murdered in 2007 when he was on his way to pay staff who performed Zulu dances.
 – SAPA
 .
Paul Schulte…property manager, Paul had a passion for both animals and landscaping..
His skills in the latter become apparent when you look at the many projects, both completed and ongoing, that he had undertaken in order to enhanced the guests experience at Heia Safari Lodge in Muldersdrift.
All his dreams of a beautiful and wonderful South Africa ended less than 24 hours ago at the end of a Genocide Soldiers gun.
If all this happened anywhere else in the world and not in Mandelas Paradise we would have been rescued. I have never ever heard President Obama breath a word about this Genocide but the propaganda and the cover continues.
This is coming to a city near you very soon that I can say with all certainty, I don't have to be a prophet to know that, so open your eyes as yesterday it was Paul Schulte tomorrow it will be you or me. I am afraid…….