Barbara Rainey Quotes About Who Needs Who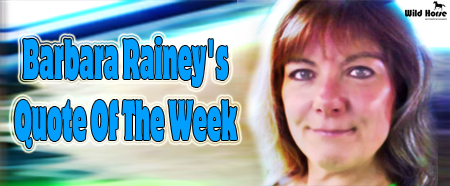 Wildhorse Entertainment presents our weekly
"Independent Superstar Quote Spot"
Brought to you by Barbara Rainey.
 Someone Needs You
Someone needs your smile today, 
Your hug, your listening ear,
Someone needs encouragement
And gentle words of cheer.
Someone needs your helping hand,
Your letter – and what's more,
Someone needs your visit
To make their spirits soar.
Someone needs affection
When they are feeling blue.
Listen, someone's calling
For a special friend like you!
If you would like to comment on this Quote supplied to us by Barbara Rainey then you are most welcome to do so.