Pam Nkosi Feels That the Neighbors Dog Is a Racist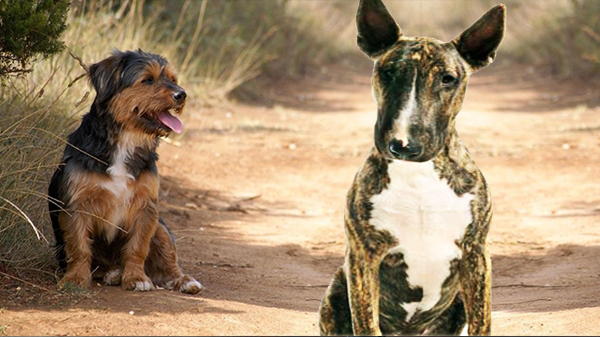 Girl bitten by 'Racist' dog (Only in South Africa ?)
Johannesburg – A Honeydew mother has accused a dog of being racist after the animal ran into her yard and bit her daughter.
The Sowetan
 reported that the 7-year-old daughter of Pam Nkosi was bitten on the knee by a neighbour's bull terrier."I feel that the dog is racist. The way it behaved. It shows that it was not familiar with other races."Nkosi said the dog's owner did not come to check on her daughter and did not offer to help with the medical bills.She said the dog's owner, Sean Norman, was "impossible" and that police had to intervene after he denied that his dog had bitten the girl.Nkosi said the Norman had not kept the dog's vaccinations up to date and this put her daughter at risk of disease.
"He (Norman) said the child was bitten by another dog. He later said the child fell while walking near a hedge, but an emergency services report and doctor's letter confirmed the incident," Nkosi the mother allegedly said.
The owner didn't want to comment.
An SPCA inspector didn't want to comment on whether the dog was "racist" or not but said the case was being investigated.
 .
WHISNews21: I think the dog needs to be interrogated and the truth needs to be forced out of the dog, make an example of this dog so that no other dog ever tries this again. I must also add that the dog has not been interviewed for his side of the story, as the report above is a one-sided report and perhaps only half the truth. However the "RACIST" dog just cannot be allowed to get away with this, WHAT DO YOU THINK?
Thought I would add a comment from News24 on a previouse farm murder not related to the amazing story above:
White Farmers Murdered by Blacks
: There were roughly 128 000 commercial farmers in South Africa in 1980. South Africa. An estimated 4041 farmers have been murdered and many more maimed, tortured, raped and assaulted, since 1994The percentages are pretty alarming. Even though it's an inaccurate way of expressing murder rates, one could argue that almost 10% of white farmers in South Africa have been murdered.The official data is that the murder rate of white South African Farmers (Boers) is the highest in the world by profession. It is currently 310/100 000. In London, England, the probability of being murdered is 3/100 000.
It amazes me that white South Africans need to go through lengthy visa applications to enter English speaking nations – isn't it obvious that we should be able to claim asylum based on the fact that we have such a massive probability of being murdered in our own country? 
Hate Speach is alive and well in South Africa this comment of News24:
SA Students' Congress (Sasco) campus chairperson, Jason Mfusi, allegedly commented on his Facebook page that "a good farmer is a dead farmer", Beeld reported on Thursday.