Mindy McCready Another Tradgedy For Country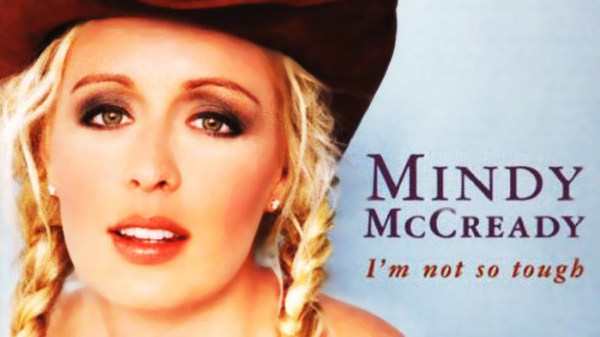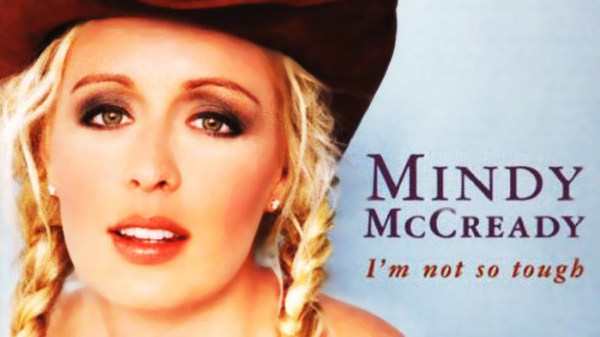 Several news outlets, including FOX and E! News, are reporting that Mindy McCready has committed suicide. The country singer's best friend confirmed to NBC reporter Andrea Canning that she shot and killed herself Sunday (Feb. 17).
This news comes more than a week after the 37-year-old was released from a treatment facility for alcohol abuse. She had also undergone a mental health evaluation after family members questioned her ability to care for her two sons, 6-year-old Zander and 10-month-old Zayne. The late singer-songwriter was 10 days into her 21 day outpatient treatment, following the Jan. 13 death of her boyfriend, and Zayne's father, David Wilson.
"She was released because they think she is mentally stable enough, and she was tested for drugs and alcohol and everything came up fine," a source told E! News after Mindy's Feb. 7 release. "One of the reasons they released her is she didn't have any symptoms of what an alcoholic would have. There were no signs she had a problem to the doctor."
In January, the singer appeared on the "Today" show to address suspicion that she had been involved in Wilson's death, after officials began further investigation to determine whether the music producer had committed suicide. NBC's Andrea Canning asked the mother of two point blank if she killed her "soulmate." "Oh, my God, no. Oh, my God, no," she answered. "He was my life. We were each others' life."'
Rumors had circulated that the pair had fought over Wilson having an affair. Mindy confirmed an argument the night of his death, but said the accusation of infidelity was "absolutely, totally untrue."
While it is still unclear whether Wilson's gunshot wound was self-inflicted or not, when questioned Mindy wasn't able to answer whether she believed he had taken his own life or been murdered.
Mindy's children are presumably still in the custody of the Department of Human Services in Arkansas, where they were reportedly placed upon her involuntary commitment earlier this month.
Our thought and prayers are with Zander, Zayne and all of Mindy's family and friends.
More Information just received by Marty Martel for WHISNews21 readers
Mindy McCready, a country singer better known recently for her ongoing personal troubles than for her string of late-'90s hits, died Sunday of an apparent self-inflicted gunshot wound in her Arkansas home, the Cleburne County sheriff said.
Sheriff Marty Moss said his office received a call to the McCready home around 3:30 p.m. local time in Heber Springs, Ark., west of Memphis and north of Little Rock.
"Ms. McCready is deceased from what appears to be a self-inflicted gunshot wound," Moss told USA TODAY.
In a statement, he said officers arrived on the scene at 3:58 p.m. and found McCready's body on the front porch. The case is under investigation but self-inflicted gunshot is the preliminary finding; McCready will be transported to the Arkansas State Crime Lab for an autopsy. Moss said her family has been notified of her death.
Earlier Sunday night, Dateline NBC correspondent Andrea Canning tweeted, "Just got a call from Mindy McCready's best friend that she shot and killed herself this evening. My heart breaks for her two boys." Nashville television reporter Stacy McCloud tweeted that four sources, including a member of McCready's family, had confirmed the singer's suicide and that a statement from the family was in the works.
As the news spread, members of the country music community began tweeting their reactions, including Carrie Underwood, who wrote, "I grew up listening to Mindy McCready …so sad for her family tonight. Many prayers are going out to them."
"Really really sad to learn the news about Mindy McCready," Chely Wright tweeted. "I will pray for her children and I hope that people are gentle with her memory."
McCready's country hits hits included her 1996 debut single, Ten Thousand Angels, and the chart-topping Guys Do It All the Time. She released her last album, I'm Still Here, in 2010.
Canning interviewed McCready for Dateline after the singer's boyfriend, record producer David Wilson, died of a self-inflicted gunshot wound last month.
"I just started screaming, calling 911" after Wilson shot himself, McCready told Canning. "I laid down next to him. I just pleaded with him not to die."
McCready entered rehab shortly after Wilson's death.
The couple's son, Zayne, was born last April. McCready also had a 6-year-old son, Zander, from a previous relationship.
McCready moved to Nashville from Florida when she was 18, handing out copies of her karaoke recordings. She signed to RCA Records within a year. In 1996, USA TODAY gave first album Ten Thousand Angels a three-star review, writing "McCready's voice is both genuine and pretty."
As she prepared for her first tour, she told USA TODAY, "I have no stage experience. I'm scared to death. I sing so good in the shower, and then I get out onstage and I'm, like, quivering and fixing to cry."
In 1997, she became engaged to Dean Cain, star of the TV series Lois & Clark: The New Adventures of Superman, though the couple broke up in 1998. She also claimed to have had a long-term affair with Major League Baseball pitcher Roger Clemens that began when she was 15.
Over the last decade, McCready made more headlines for her run-ins with the law than for her music, with arrests for buying painkillers with a fake prescription, identity theft, battery and violating probation.
McCready had attempted suicide at least three times. She was hospitalized in July and September 2006 following drug overdoses and then again in December 2008 after she cut her wrists. In 2010, she appeared on the TV reality series Celebrity Rehab with Dr. Drew.
Brian Mansfield and William M. Welch, USA TODAY11:07p.m. EST February 17, 2013