Fortune cookie say new car, R99990 Round $10000US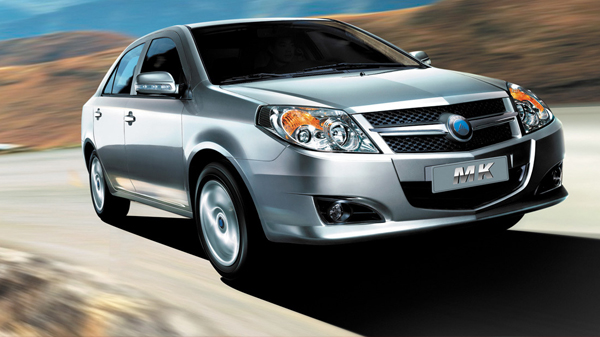 Fortune cookie says new car for R99,990
A good few years ago Chinese carmaker Geely rattled the entry-level car market in this country by offering an entry level city car for only R9,999. Now they have done it again by adding a zero to that figure and by putting its small, rather well-specced sedan on dealer floors for just R99,990.
Way back in the '90s a few other dealers took up the Geely challenge and responded by stripping their entry-level models to the bare bones, renaming them and then re-launching them as new models. However, this time round it may not be as easy to match the Chinese 1.5 MK sedan or to bamboozle the public.
"It is an informal, light-hearted challenge from us to other manufacturers to offer the same great value for money vehicles we do – in terms of specification, size and price," says Henri Meistre, Managing Director of Geely South Africa, importer of China's biggest private vehicle manufacturer.
Meistre says Geely will not be ordering more of its MK series and will be running out the current model. "We are expecting the MK's hatchback replacement late this year," says Meistre. "The new model replacing it will be a 'global' car, designed by Italy's Giugiaro. It promises higher quality and equipment levels, putting it into a more upmarket segment."
How to dominate the world: Cut your price to way below your opponents and then when the opponents are gone raise your prices as you wish, but then I know you all knew that too.