Mandy Barnett Premieres Her 2012 Christmas Show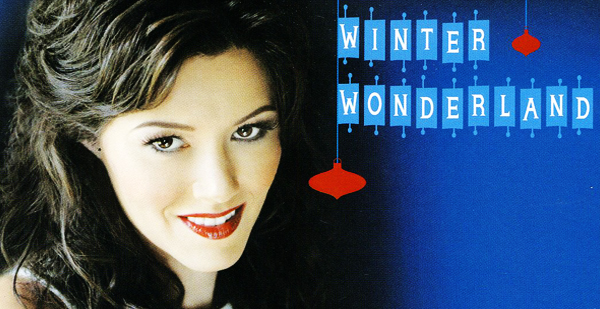 Mandy Barnett: The Christmas Concert Tour
World-class vocalist and Crossville native Mandy Barnett returns to the Cumberland County Playhouse after her sold-out benefit concert in 2011, raising $12,000 for the Playhouse! This year, Mandy premieres her Christmas show, featuring songs from her "Winter Wonderland" album, along with other great song selections.
Mandy's albums include "I've Got A Right To Cry" (named 1999's top country album by Rolling Stone) and "Sweet Dreams," a collection of Patsy Cline hits. Star of the musical Always….Patsy Cline at the Ryman Auditorium in Nashville, Mandy did her most recent turn as "Patsy Cline" at the Ryman in 2011.
A frequent guest on the Grand Ole Opry, Mandy tours regularly, both nationally and internationally.
Just for Mandy here is her CD track list, we also love her singing.

Winter Wonderland (2010)
1. Winter Wonderland
2. This Time Of The Year
3. Marshmallow World
4. A Holly Jolly Christmas
5. I'll Be Home For Christmas
6. Here Comes Santa Claus
7. All I Want For Christmas Is You
8. (there's No Place Like) Home For The Holidays
9. White Christmas
10. Jingle Bell Rock
11. Let It Snow! Let It Snow! Let It Snow!
12. Have Yourself A Merry Little Christmas