Dolly Parton Pulls The Plug On Gaylord's Water Fall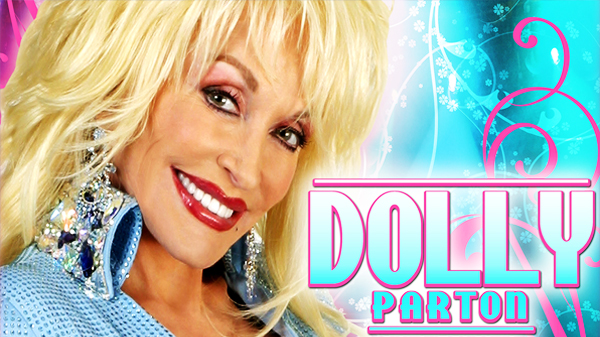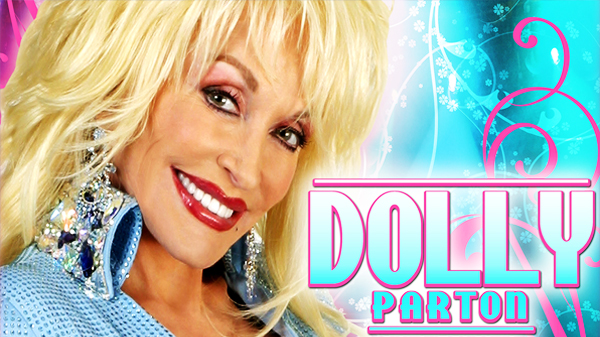 DOLLY PARTON PULLS THE PLUG

TO DRAIN GAYLORD'S WATER FALL
.

Correct me if I am wrong, but when Dolly pulled the plug on Gaylord's Water & Snow Park, she gave thanks to Gov. Haslam and Mayor Dean for all they have done for the State of Tennessee and Nashville, but nothing was said regarding any thank you to Gaylord.  I wonder why???  They have been a PITA to the Nashville Community since they arrived.  For the good things they have done in the past for the Nashville community, they have covered them up with stupid things that come from not being able to manage their corporation.  They do what is best for themselves, but is not always good for the citizens of our community.  They brought Dolly into the mix thinking (I guess) that this dumb blonde. who loves Nashville because she knows Nashville better than they ever could, and she would be the catalyst for them to bring this project to a fruition with her name and money.

The Grand Ole Opry, Ryman Auditorium, and Grand Ole Opry House, has been in a disarray and nothing but trouble from this organization.  If you read between the lines of the latest escapades from the Water & Snow Park and selling off the Gaylord hotel brand name and management rights to Gaylord's four resort hotels, including the Opryland resort, to Marriott for $210 million, they have turned this community against them, because they are not smart people when it comes to the management of money, people, time, integrity.  What would Marriott know about the Grand Ole Opry or the Ryman Auditorium, let alone Little Jimmy Dickens, Jean Shepard, or Stonewall Jackson?  It might be good for all, if their complete organization would pack up and leave the State of Tennessee, taking with them their projects to another state, which I would not wish on anyone.  We have suffered enough from them and how they have used people and hurt so many people in our state.

I have one question before you read the following article on Dolly pulling the stopper out of the Gaylord Levee.  Why would anyone want to build a WATER AND SNOW PARK IN NASHVILLE, TN.  The main demographics of people (who are tourist), who come to Nashville are older, and how many months would be available for the success of a water park, and who in their right mind is going to come here to go skiing in the middle of Nashville, when all they have to do is go to Ober Gatlinburg for the real deal.  Their organization must have thought they had pulled the wool over Dolly Parton's eyes, or maybe they thought she was gullible enough to believe their offer to have her as a partner, because it did not take her long to get out of this project.  I really believe Dolly seen the writing on the wall probably shortly after the original press conference when they gave her the bouquet of flowers which she might return the favor when their organization leaves town, and then she can put the flowers on their gravesite. Remember the song that was a 1967 hit for Dolly, "This Dumb Blonde Ain't Nobody's Fool." The words have come full circle and I hope certain people get a copy of the song and listen closely.  Is there anyone out there who would like to invest in building a Water & Snow Park!!!
The following article is from The Tennessean on September 29, 2012 written by:  Contact Jaquetta White at 615-259-8071 or jwhite3@tennessean.com, or follow her on Twitter @jaquettawhite.

Dolly Parton has pulled the plug on her involvement in the planned Water & Show Park here in Nashville.
Remember the grand plans we all heard back in January for a new Water and Snow Park, a $50 Million joint venture between Dolly's Dollywood Company and Gaylord across from Opryland, a project that was supposed to add 450 jobs to the local economy?
Dolly Parton pulled out of a plan to build a $50 million snow and water park in Nashville, citing concerns about Gaylord Entertainment'smove this week to sell management rights for its Opryland Resort and Convention Center to Marriott International.
"Gaylord makes decisions that they feel are good for their company and their stockholders, and I have to make decisions based on what is best for me and the Dollywood Company," Parton said Friday in a statement. "I think everyone knows I love Nashville, and I hope the work we've already done will spark more family entertainment in Nashville."
The country legend's announcement came three days after Gaylord shareholders voted to allow the Nashville hospitality and entertainment company to convert to a real estate investment trust. That plan calls for selling the Gaylord hotel brand name and management rights to Gaylord's four resort hotels, including the Opryland resort, to Marriott for $210 million.
The snow and water park was a 50/50 joint venture between the Pigeon Forge, Tenn.-based Dollywood Company and Gaylord. Gaylord Chief Executive Officer Colin Reed said Friday that his company intends to find another partner to carry out the plan.


Gaylord's conversion changed Dollywood's agreement with the company to build the water park attraction, said Pete Owens, a spokesman for Dollywood Company. Owens said Dollywood negotiated the deal with Gaylord and had expected that the company would oversee its future operation.
"We looked at the change in the day-to-day operations of the property and that, in Dolly's view, fundamentally changed the program we were planning,"Owens said.
Next week, Gaylord will become Ryman Hospitality Properties Inc., and the company's focus will shift away from running large convention hotels on a day-to-day basis to acquiring smaller hotel properties with no more than 700 rooms. The move is designed, in part, to improve the company's share price.
"We are deeply disappointed in today's news that Dollywood will no longer partner with us to build a family attraction," Reed said in a statement. "We have enormous admiration for Dolly Parton and her company, and respect their decision." Tom Marder, a spokesman for Marriott, said the company had no comment.
Parton had hinted at trouble in August while at a news conferencecelebrating her latest gold album. She said the project was "kind of in a holding pattern right now," WKRN News 2 reported at the time.
"Gaylord is actually involved at the moment with some changes of their own," she said. "So we are just kind of waiting until they get their things straightened out before we go forward with that."
Gaylord was quick to dispel any notion that the development plan was not moving forward, saying then that it remained "100 percent" committed to the plan.
Dollywood executives started discussions with Gaylord following the announcement, Owens said, but did not move to end the relationship with the hospitality chain until the stockholdervote confirmed the restructuring. Owens said the company intends now to place its focus on Dollywood properties in eastern Tennessee, as well as on upcoming expansion plans for Dollywood's existing sites.

The Nashville water and snow park had been set to break ground early next year and open by the summer of 2014 across Briley Parkway from the Opryland Hotel. The park was supposed to be the first phase in the development of and serve as an anchor for a "family entertainment complex."
The attraction would have been the country's first hybrid water and snow park, Gaylord and Dollywood executives said in announcing the plan in January.
The development had been touted as a boon for the Nashville area. Reed said in February that the project would generate 2,000 construction jobs. In April, the Metro Council approved a 60 percent tax abatement, valued at $5.8 million for the project.
"I am disappointed with this news, but I am happy to hear that Gaylord still plans to pursue the possibility of a water park," Mayor Karl Dean said. "I think the world of Dolly Parton, who has been wonderful to both Nashville and the entire state of Tennessee."
The park plan was welcomed by the Nashville tourism community, which has lost out on some business since 1997, when Gaylord shuttered its Opryland USA theme park. The snow and water park was projected to draw 500,000 visitors in its first year, 40 percent of them from outside the state, officials said.
"We are obviously disappointed in this news. The concept and the partnership were perfect for Nashville," Nashville Convention & Visitors Bureau President Butch Spyridon said in a statement. "With a little time and a little hard work, hopefully we can regenerate this or a similar development for this city.
"It's apparent by the previous intent that the market demand is there for this type of concept, and Nashville certainly deserves it."
Article supplied by Marty Martel