Two Popular European Radio Stations Join Forces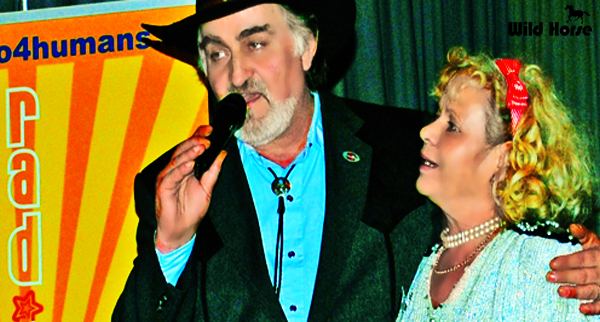 Radio St. Florian am Inn, Austria & Radio4Humans,  Germany
.
Effective October 1, 2012 Radio St. Florian am Inn in  Austria will take over Radio4Humans from Germany. "This is a great and a  wonderful moment for us," Patty Patrick, boss of Radio St. Florian am Inn in  Austria confirms. "We have been working together for years and have decided to  follow our slogan TOGETHER WE ARE STRONG."
.
Radio4Humans had been founded by Lutz Adam five years ago  in Wiesbaden, Germany to connect people, especially those who live with a  handicap enabling them to find friends thru music and radio shows.
.
He has been  supporting projects for handicapped people and will continue to do so. Lutz Adam  is a well-known radio presenter, is a country singer and has won many friends in  music business and on various radio stations.
He has appeared on TV shows and in  live concerts, has done many interviews with celebreties and will continue to do  so being on the road for RSF1.
.
Lutz Adam will close down his radio station Radio4Humans  effective September 30, 2012 and will join, together with his best radio  presenters, Radio St. Florian am Inn in Austria. He will take over the seat as  the program director of RSF1 and will support all national and international  activities.
.
His famous shows "The Blues Connection", "TGIF", "Country Brunch"  and others will continue to be aired on RSF1 and the network of radio stations  connected.
.
"We are very proud to have Lutz and his staff at  Radio St. Florian am Inn," Patty says. "And we welcome new partner radio  stations, especially Radio Musictrain and Radio4You which is part of a  special international training company for young people who are  interested in working in radio business.
.
This will increase the number of  listeners considerably and will help us to support the Indie artists worldwide.  We will have a chat in German and English and invite all artists to come in and  to get connected to our European listeners."
.
There will be a special radio show about the event hosted  by Lutz and Patty Live on September 30, 2012 which will be aired during the  first week in October 2012. It will be a 2-hour show in German and English and  will be made available to other radio stations for download, if  requested.
.
Patty Patrick Radio Station Manager &  Promotion Radio St. Florian am Inn