South Africa Now Slaughter House For White People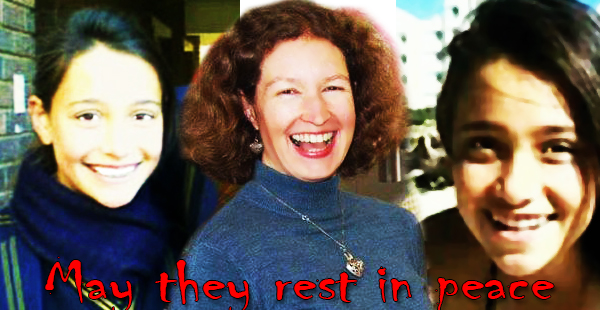 Please Pray For All Of Us!
.

I want to ask you to take one minute of your time, right now where you are, to close your eyes and pray. Please pray for us in South Africa, pray that God will shorten this time for us, and that it will all be over soon. Since Last week, there has been a wave of murders on white South Africans. Why would we expect anything less, for the black people have threatened for a while now that they would do exactly what they are doing now! This beautiful country, that once had dreams of being a Rainbow Nation, has all crashed into a heap of lies, murders and corruption. The worst of all is that the white people in South Africa have to pay the price at any cost. The price is steep. It costs them their lives, their families' lives and their children. This situation is all becoming unbearable for us. Please we need prayers. We need people that can start to take a stand for what is going on in this new so-called democratic South Africa. The true story is not getting out there; please help us to spread the word. Never stop praying. Thank You
This is what is happening in South Africa right now:
.


Attack on Family Shock: Alyssa Botha (13), her Father Anton (51) and older sister Megan (17) was ambushed outside their home in Muldersdrift, Johannesburg.
The attackers were waiting for them, as soon as they stopped at their home, and the girls started off loading their bags, the perpetrators started shooting on them. The Mom, screams as she sees what happens.
Mrs Botha, who was watching through the window as her family was being shot at, was screaming in terror. Alyssa was shot in the abdomen, her sister shot in both her legs and their father in the abdomen. Alyssa was critical, and although paramedics were trying to save, her, their two-hour effort was unsuccessful.
The Residents of Muldersdrift are understandably upset as they say that they feel they are under siege these days. There have been so many attacks, gunshots and thefts in the last few months, and it feels like they are living in a war zone.
Nicky Schimansky the Botha's neighbour was first on the scene as soon as she heard Mrs Botha' distressed screaming on the radio. "It means they were there waiting." They could see that the mother was alone in the house but they ignored her and went for Botha and the two girls. Who shoots a child? What kind of a threat did the children possess?" a shocked Schimansky asked."
This is what is happening in South Africa right now:
.


Teacher (41) Killed in Her Home Day After Her Birthday:
A day after a school teacher, Annemarie Birk (41) from Ermelo celebrated her 41st birthday; her throat was slit in her home.
Annamarie had just closed the gate for her husband who went to work at about 7:15am, when her murderer(s) who were hiding on the property attacked her.
There seemed to be signs of a  fierce struggled whereupon she was stabbed five times in the stomach and her throat was slit.
She managed to phone her husband, after the murders left her for dead, but he could only hear her gurgle on the phone.
He rushed back home to find his wife dead in a pool of blood.
Nothing appeared to be stolen which leads us to believe that it was just another senseless hate crime
.
6
6-Year-Old Man Killed With His Own Shovel: A 66-Year-old man and his wife were attacked on their smallholdings in Brits the past week. The couple was attacked inside their home.
The man tried to fight them off, to protect his wife. She managed to lock herself in the bathroom. Afterwards she said that the men attacked her husband like a pack of dogs.
They dragged him to the sitting room, where they bashed him to death with his own shovel. They got away with weapons in a safe.
.

Women Shot Dead For a Handbag: Daleen Henning (51) was shot dead the past week in front of their business in Boksburg, Johannesburg. The black boys, tried to grab her handbag, but she to resisted them. They then shot her two times in the upper body. Grabbed her bag and ran to the nearest informal settlement across the street where they dissapeared between the homes.
Dalleen died in the street where she was shot for the contents of her handbag which apparantly had nothing valuable in it, but was found empty. In most countries where genocide is not in place the robbers would have grabbed the back and perhaps beaten the woman a little and run off. In South Africa the white must die. no matter what.
.
Why Would We Be Surprised In Anyway?
Why would we be surprised in anyway? The killings of our white people have been motivated since 1994 already. Even worse now with people like Julius Malema.
A Fan page dedicated to the previous ANCYL leader; does not make any secret's  of the black people's intent to kill white South Africans.
I quote from a comment "You f–ing white pigs. Malema is our leader. He will kill Zuma within the next 6 weeks," Thato Mbateti wrote on the Facebook fan page, which had more than 12,000 supporters.
The alleged Malema supporter then went on to graphically call for the "taking back" of "stolen" land and the murder of Whites in South Africa.


"3000 farmers dead since '94 … we lost more than that … we r far from being even … So kill da Boer, kill da farmer," Thato Mbateti Mbateti wrote.
White People in South Africa in Danger
The ANC Government of South Africa is not interested in protecting white people.
This country has become a slaughterhouse, where white people's blood is colouring the ground red.
The blood of innocent white South Africans are on the hands of the Government.
.
This article has been supplied by Trifter.com who brings the marvels of the world to your monitor. We publish articles on  the biggest travel destinations and the smallest unexplored points of interest.