Oak Ridge Boys Official Leading Singers Of The….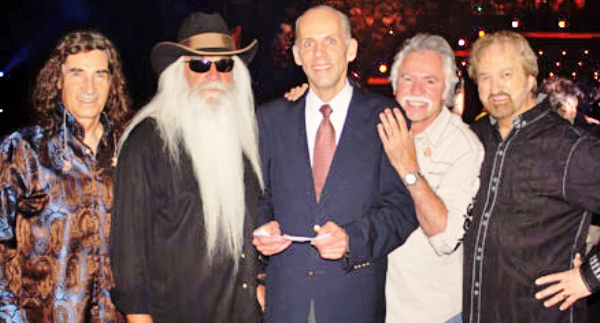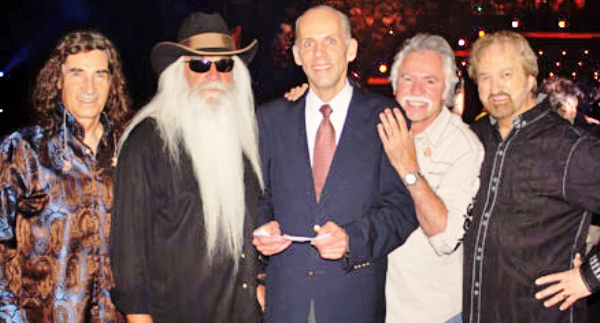 PROCLAMATION ANNOUNCED DURING GRAND OLE OPRY BY WSM'S EDDIE STUBBS
The prestigious National Music Council has appointed The Oak Ridge Boys as the official leading singers of America's National Anthem, "The Star Spangled Banner." The proclamation recognizes the iconic group's contribution to the preservation of patriotic American music, their longstanding advancement of musical culture and their commitment to celebrating the global diversity of music traditions. It's also in celebration of the Oaks' continued service as ambassadors of American culture. Last night, WSM's Eddie Stubbs made the announcement while introducing the group at the world renowned Grand Ole Opry.
"The Oak Ridge Boys have been global ambassadors of American music and culture for decades," states NMC Director Dr. David Sanders. "Cultural diplomacy is more important now than ever before, and this designation is a way for us to highlight the role that musicians, creators, and artists play in bettering our nation's relationship with the world. The singing of the Star Spangled Banner is emblematic not only of the pride we all take in our own country, but also of the appreciation and respect we have for other cultures and musical genres that have played such an important role in shaping America's own, distinctive musical voice."
Oak Ridge Boys member Duane Allen describes the appointment as a reflection of the group's patriotic pride. "Just reading the proclamation gives me chills.  The National Music Council represents all of the major music organizations in America. The Oak Ridge Boys enjoy the privilege of leading in the singing of our National Anthem. We love to hear an entire football stadium singing it with gusto with us. Being designated is a huge honor, and we are humbled to be selected by the NMC."
For more information, please visit: www.oakridgeboys.com.