Open Letter From RhonBob, Candy And DJ Dean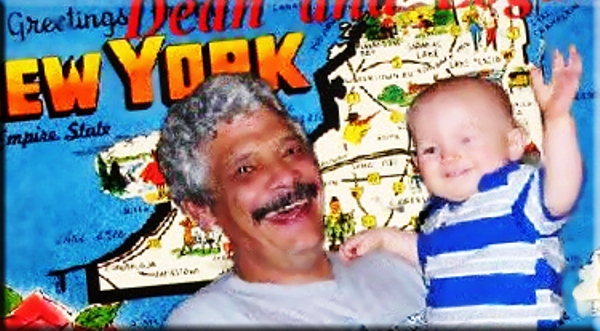 Just In: 
Please music industry keep Candy and DJ Dean in strong prayer today.  Candy goes in for her operation early this AM.  It is a difficult time for them both.  Thank you deeply, Rhon
If you go to Pal Talk TODAY /go to Country Gold Jukebox around 4:00 pm  (EST) DJ Bill will be there, and may have updates by then from DJ Dean. It will be an open mike show. DJ Dean will try and come into the room around 8:30 pm with updates.
Dear Music industry: At one of the most trying times in the life of Candy and DJ Dean Wilt they have reached out for prayers from DJ's, Artists, Promoters, Record Labels for prayer.  They have together done many wonderful things for so many.  Here is the latest email DJ Dean put out, and the response has been awesome from around the world:
Good Morning Rhonnie
Thank You so much for all the prayers and well wishes. Not only from you and Bob, but all the Artists, Promoters, and DJs around the world. Tomorrow is going to be the biggest test of my life, and religion. You never really think that you'll have to go through something like this until it happens. Candy, being Candy has talked me in to one final Broadcast today for the week. It'll start at 3pm Eastern instead of 6. The doctors are saying that it could be a two hour operation starting at 12;30pm Eastern. Which means that'll be around 2pm when she gets to recovery. DJ Bill will have the The Country Gold Jukebox open around 4pm for Open Mic, and as soon as I have any information, I will be calling him with the information. And I should be in the room about 8:30pm with any additional information. Once again, and I can't keep saying it enough 

THANK YOU ALL AGAIN FOR YOUR PRAYERS.
DJ Dean & Candy
DJ Dean has his show on Pal Talk "Country Gold Jukebox."  Dean writes and puts out great Recitation/songs, that touch the hearts of ALL that listen. MP3 of he one below  "THANK YOU "  "and his latest " A SOLDIER'S FINAL FLIGHT" (MP3).
I looked into my bible for encouraging words for Candy and Dean, and as only Jesus can do he directed me to the ones below, may they give Candy and Dean peace,  and know they are not  alone during the surgery…Jesus is with them both, and going ahead of the doctors. Many are committed to
strong prayer for them today.  May the words below from the bible give them peace..Rhon
Isaiah 41:
"I will strengthen you and help you, I will uphold you with my righteous right hand"
Philippians: 4:6 & 7
" Do not be anxious about anything, but in everything by prayer and petition, with thanksgiving, present your requests to God. And the peace of god which transcends all understanding , will guard your hearts and your minds in Christ Jesus".
I read in my devotional ….  "Daily Guideposts"
"Our times are in your hands, Lord Jesus..And that's the safest place to be"
amen….amen….amen