The Time Jumpers Sign With Rounder Records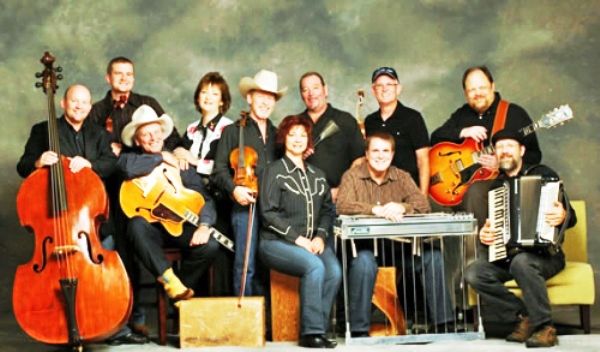 Ace Western swing/country group The Time Jumpers, which includes Vince Gill and a member of Riders in the Sky, has signed with Rounder Records. A studio album is due Sept. 11.
Formed in 1998 by a group of Nashville's recording studio elite, the band began just as a jam session for the musicians. Soon they played a regular slot at the Station Inn every Monday night.
The Time Jumpers Kenny Sears said, "We are so excited to be signing with Rounder Records. We have all been fans of this label for a long time. The fact that they are excited about our project makes us twice as excited: lots of excitement."
"We're very proud of this album; it's the first time we've been able to record our own songs in a studio setting. We all look forward to our new relationship with Rounder Records," he said.
The group's make-up has changed over the years. The current line-up is: Dennis Crouch – upright bass, Larry Franklin – fiddle, Paul Franklin – steel guitar, Vince Gill – vocals, electric guitar, acoustic guitar, "Ranger Doug" Green – vocals, archtop guitar, Dawn Sears – vocals, Kenny Sears – vocal, fiddle, Joe Spivey – fiddle, vocals, Andy Reiss – electric guitar, Jeff Taylor – accordion, piano and Billy Thomas – drums, vocals.
In 2007, the group recorded a live album, "Jumpin' Time," that was nominated for two Grammy awards.
The band continues to play every week, but has recently moved venues to 3rd and Lindsley since they were drawing crowds too large for the Station Inn's capacity.