Gareth James Rising Of A New Independent Artist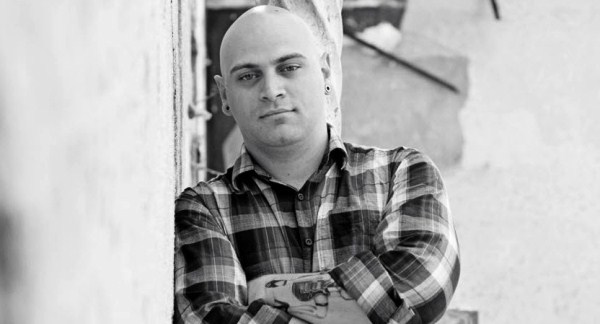 Gareth James At the tender age of 16, Gareth James' passion for music was ignited by his idol, Gavin Edwards and his 12 year musical journey has brought him to his solo project, The Gareth James Band.
Gareth's journey started after the first show he saw performed by Gavin Edwards.  As he was not of age, he had to stand at the venue entrance to get to see Gavin perform, but that did not deter him. He went back, show after show, determined to learn from Gavin. It was the catalyst that would bring us the talented songwriter we have today. He picked up the guitar and started learning, knowing this was his passion, creating music, sharing stories through his music.
He has played for various bands in his career, the likes of White Rabbit, contributing to their success in the earlier years. Later he started The Undefind, the energetic rock outfit that kept many a fan entertained and wanting more. Although they performed cover shows, as 'covers paid the bills', Gareth was writing and working on original material, songs like Guide You, Sain and The Score. It was the original songs that gained them the die-hard fans they have today.
The Undefind original songs have taken them to the top of the MXIT music playlist, with "Fragile Skin" being voted into first place, while "Pushed Aside" has held the second place on the chart. They were voted no 1 on Mxit music's top 20 bands for 2008. The Undefind had their first music video aired on MK; the video is still playing on the station.  All lyrics were written by Gareth James except, "Fragile Skin'.
Gareth James and The Undefind have rocked with some of the biggest names in the South African music industry, Prime Circle, Dirty Skirts,  Mark Haze (Idols Runner Up) & 12th Avenue, Jesse Jordan Band and The Parlotones to name but a few. They were part of Cape Town's first urban rock festival, FROCK. They have also been part of the birth of Rock out Radio, playing at their live broadcasted launch and the list of accomplishments goes on.
Gareth James had a very successful tour with The Undefind, to Namibia in 2011, rocking the Namibian stages with their energy and power that gets crowds jumping up and down, and singing along. The tour saw him increasing his fan base to beyond the borders of South Africa.
That brings us up to date and we find Gareth working on his solo career, wanting to share his music with the world. He is currently working on his album, hoping to release an EP early in 2012 and a full album later that same year. He has been collaborating with musicians who share his passion for music and the creative process has borne fruit, giving us 'Mr Right (is a better me)'.  Currently 'Mr Right' is in 12th place of the most viewed videos on YouTube in South Africa.
Click on the link below to view this video;
Gareth James is also involved with charity organisations in the Western Cape, specifically The Eerste River Empowerment Centre, organising 'shows', singing and entertaining the children.
Cecilia Knowles Photography