Stephen A. Love Returns From His European Tour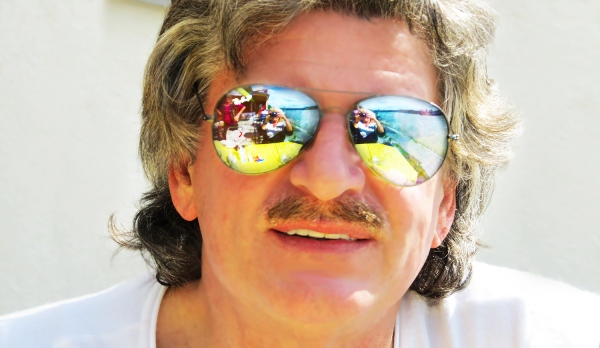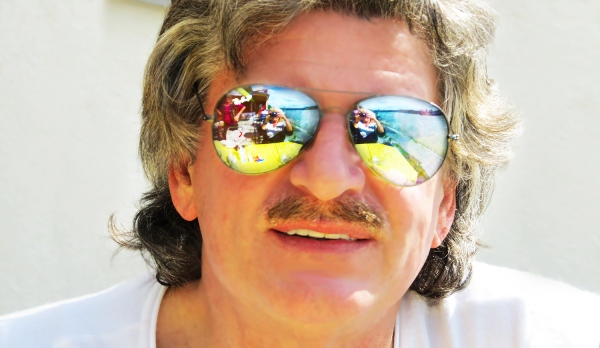 Here is the update on Stephen A. Love's visit to Germany. He was taken under the custody of my friends – the band AndfriendsBerlin. And they made him work for the living! Then he was handcuffed and thrown into jail. However, his friends bailed him out. And then he fled to Ireland and England. Read the story in this video and enjoy it
[youtube http://www.youtube.com/watch?v=BCZmcLj5X1I?rel=0]
Special thanks go our to my friends from AndFriendsBerlin and a big THANK YOU for their wonderful cooperation.
Stephen is back in the U.S. after successfully completing his tour in Europe. And there will be more to come…
WANTED: STEPHEN A: LOVE: CATCH HIM IF YOU CAN !
  His musical career is paved with the highest honors, including the RIAA certification, the gold and platinum disc for the garden party with 
Rick 
Nelson and The Stone Canyon Band
 . More than 8 million recordings have been sold worldwide. The song reached number one on Billboard's Adult and number 6 on the Billboard charts in the music industry.1977 Stephen was on stage at the biggest concert of the year, together with   New Riders of the Purple Sage, Grateful Dead and The Marshall Tucker Band in Englishtown, New Jersey – more than 125,000 people. In his concerts were many, many fans present, and he filled such famous halls and theaters like the Royal Albert Hall in London, Hyde Park in London, Madison Square Garden in New York and Wachovia Spectrum in Philadelphia / USA. It was not just the shows that made him famous. There were also TV shows, where he was a guest – for example, on Larry King, on the Tonight Show from Johnny Carson, with Dennis Weaver's McCloud, Saturday Night Live in Concert, with Rick Nelson in the Biography Show in the Kenny Rogers show. The major TV broadcasters CBS, NBC and ABC reported on it in the evening news. He has performed with Don Kirchner's Rock Concert in Nashville, Live at the BBC in London, was shown on television in Australia, Italy and Germany. His music is played in more than 60 countries around the world at Animal Planet we hear it constantly.
In the spring of 2011 came out his new song "Never Be Anyone Else But You" with Maurice "Reece" Anderson on the steel guitar. This song was well received by international DJs thrilled in January 2012 and reached No. 1 on the ECMA Top 100 In Indiworldcountry charts in Tennessee was his single "Traveling Man" in May 2012 also at No. 1 chart-News Update – June 2012:
GTE COUNTRY MUSIC MAGAZINE CHART
No. 55 "TRAVELIN 'MAN'
GTE MUSIC MAGAZINE
TOP 15 INDIE COUNTRY SINGLES
Includes: USA & OVERSEAS Comp
No. 7 TRAVELIN 'MAN
And now he has a new single, fresh on the market, "Lonesome Town", which has been placed as successful in the charts.Currently, Stephen A. Love on a promotional tour for Lonesome Town. In June 2012, he was in Munich, Vienna, Berlin and is on his way to London and to Dublin for radio interviews and live performances, before returning to Mexico in June 2012. Despite his busy schedule, he made a detour to St. Florian am Inn and visited me and my radio in St. Florian am Inn. We had two wonderful days together, have Schärding's famous restaurant visits (to Bums'n), they have been eating Bavarian Hax'n and talked extensively about the music industry, new projects and new songs. In between, he has sung a capella – for the hotel people, in my living room and broadcast studio. An absolute superstar to touch, with an enormous charisma and a great voice. Further projects are planned. And he will come again.