Fabulous Matekis Are Doing Well With Their Key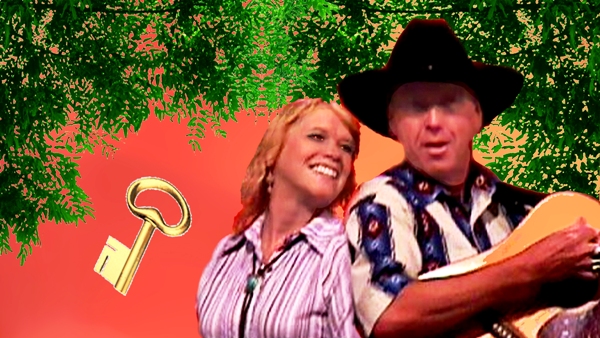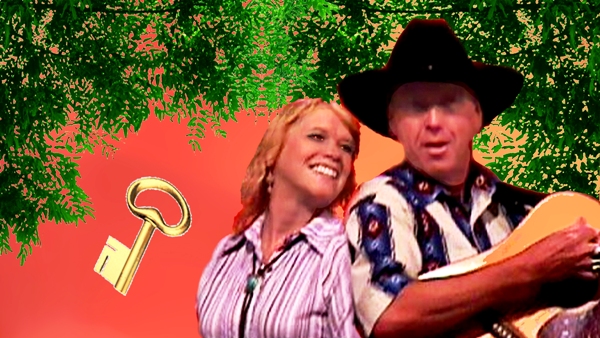 "The Matekis" are on the CMP International  Top50 Chart at #5 with 'Our Children Are Asking'  written by Rhonnie Scheuerman. Their  new song  is also  getting rave revues from DJ's worldwide and is sure to be another Hit for "Paul and Helen Mateki" this year. Read what they have to say about "The Key To Heaven"
Rhonnie wants you all to know that she is truly grateful for each person taking time to send these comments in:
 Rhonnie This is a great song by the Matekis
 DJ Darren Mullins
This is pure Mateki & that means it is great, because they are the cream of the crop. & great songwriting, too by Rhon and Paul.
Jerry Mac / CMP Radio 
Great Song, Well Sung and very Well Written, Paul, Helen and Rhon, you have used the Key wisely 
Frans Maritz / Wildhorse Entertainment. 
Had a listen to the new song. Great vocals(as always), great tune, great musicianship!! I'm sure it will be a big success for you both. 
DJ Ray Grundy, England. 
This is a great song, well written & sung plus the music is terrific!! Should do very well! Hugs,  
Recording artist/songwriter: Judy (Welden) 
Great song, singers, absolutely love it, should go #1 . 
DJ Stephanie Chire ,Florida 
Rhon you and Paul can write for me anytime, thanks for sending, will play it a lot. 
DJ Thomas Archer , Mississippi 
Thank you for sending "The Key to Heaven" It is definitely Gospel Grass Fabulous, and yes I will use your song in my programs.
Ray Phillips DJ Australia
Had a listen to the new song. Great vocals(as always), great tune, great musicianship. I'm sure it will be a big success for you both though and I will definitely play it!
Ray Grundy DJ, England
This song should do very well… I particularly like the melody of this one, with the crisp fiddle rides.. Very nice! Thanks for sharing this one with me ! 
PJ Price xo
Let me first start by saying… Simply Outstanding!!! This song really blessed me! I really needed it. This song picked me right back up. Thank you for sharing it with me. You two sound absolutely fantastic! The song is fantastic… well written, great arrangement. And all of the instrumentation and musicians are fantastic as well. I could go on and on… The bottom line is that I Really Like It!! God bless you both and keep up the good work. Your friend in Christ,
DJ Bevann Ashley/Canada
That's a beautiful song " THE KEY TO HEAVEN many thanks hugs
 Bev
One of my all time favorites now. Great comboof lyrics, singing and musicians. Looks like another #1 for all of you. 
DJ Terry Blackstone/New York 
Hey Paul and Helen…..The Key To Heaven….really upbeat song…great musicians…real country sound….you two harmonize really well…but Helen I gotta tell ya I was extremely impressed with your vocals on this one…release this as a single in Europe and you'll have a #1……bye for now …
Rick
Incredible song, singing, music—way to go Paul, Helen & Rhon!
DJ Michael Berry/New Jersey
Rhon, please tell The Matekis they did marvelous singing with your co-written song with Paul …. The Key To Heaven. We ALL agree it is a very timely important song. The lyrics & singing are worthy of many awards . Music extremely good. It will definitely be in nomination for 2013 convention's Song of the year. Keep up all you do for the artists Bob and you promote. Look forward to you coming to our convention in October. Also teaching songwriting courses again to our huge convention of DJ's, and talking about your artists. Your song " SING OUT America For Our Veterans, is the song of the year, and you are Promotional Company of the year, Congratulations.
President of Chicago, IL DJ convention – Martin Boggs
Rhon love the Matekis and your new Gospelgrass song. Timely , and one that will bless many people, keep them coming , really special
Carolyn Robbins, Northern Illinois DJ
Well Paul, Helen and Rhon all deserve a round of applause for coming up with a major gospel song. Bette and I listened to it over and over, each time enjoying it more and more. Looks good for a #1 on many charts. You can count on me!
Bette
We Welcome More Comments from DJ's, Artists, Record Labels and Fans of the Matekis, Paul, Helen.
Rhonnie Scheuerman of RhonBob Promotions