Cheryl K. Warner Is Named As Artist Of The Year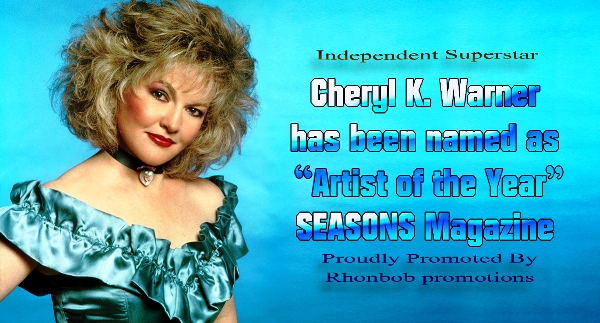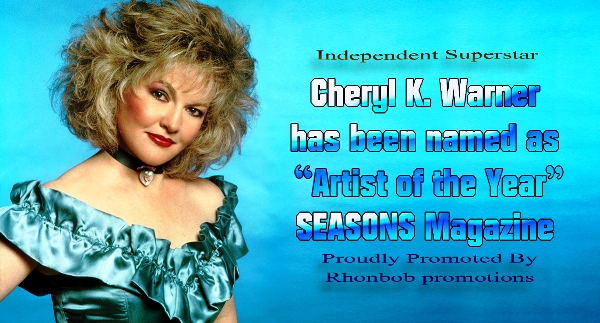 Cheryl K. Warner has been named as "Artist of the Year" by Seasons Magazine, that is a high end, slick travel magazine www.seasonsmagazines.com. It is being released first in the Palm Springs area, followed by releases in Las Vegas, Phoenix, Tucson, Yuma with later releases scheduled in Denver and other major metropolitan areas. The exact release dates will be announced. Business advertisers include Dior, Giorgio Armani, Gucci, Tommy Hilfiger, JW Marriott Desert Springs Palm Desert and others. Cheryl K. is featured in an editorial detailing her career as a recording artist and entertainer. It provides a link to her new website www.cherylkwarner.net as well as information about her new business in artist, band and songwriter discovery and development.
CHERYL K. WARNER'S current release, "THAT GTO" is continuing its' move up on many USA and International Charts, among those charts the song is listed in "Chart bound" section on the New Music Weekly Country Main Chart for June 1, 2012, successfully competing with Top Major Label and Independent Artists.
Cheryl K. sends her heartfelt thanks to all the great DJs, Program/Music Directors, to her Promoters, Music Associates, Fans, Friends & Family, whom she highly credits for all of their support and hard work."
A special message from Cheryl's Promoter Rhonnie Scheuerman of RhonBob Promotions: Congratulations Cheryl K, on all above, it is great news for us all and especially for your career, may God continue blessing you, your music and your family…Rhon
Other Cheryl K Warner music available for free download on Wildhorse Entertainment right now is:
                                Cheryl K Warner an Independent Superstar
                                Proudly Promoted by RhonBob Promotions