Hank Williams Jr Hitting Road Back To The Country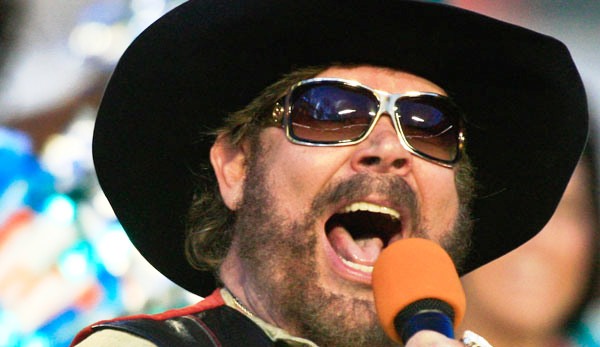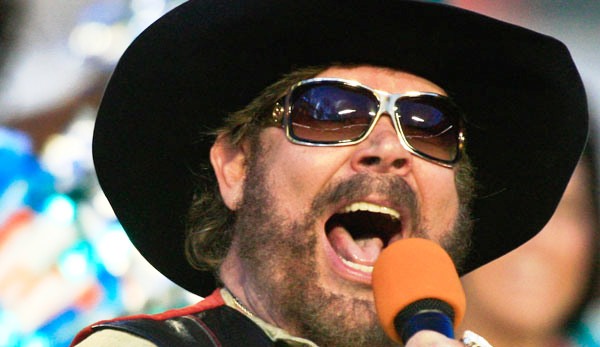 NASHVILLE, TN (February 22, 2012) – Never one to stay silent for long, country music Icon, Hank Williams Jr., is set to embark on a multi-city tour throughout the country kicking-off on March 3 in St. Augustine, FL. With 16 dates (and more to be added) and a new album on the horizon, the outlaw is sure to make some noise while sharing his timeless music with new and old fans alike.Williams, who has 20 gold albums, six platinum albums, 13 chart-topping albums, and 10 No. One singles will perform hits like "
A Country Boy Can Survive
," "
Dixie on My Mind
," and "
All My Rowdy Friends Are Coming Over Tonight
." In addition, fans can look forward to hearing new material, written within weeks of his 2011 controversial remarks.
Hank Jr.'s tour will visit the following cities:
3/03/12 – St. Augustine, FL – The St. Augustine Amphitheatre
3/04/12 – Plant City, FL – Florida Strawberry Festival
4/06/12 – Biloxi, MS – Mississippi Coast Coliseum (w/ 38 Special)
4/07/12 – Tuscaloosa, AL – Tuscaloosa Amphitheatre (w/ 38 Special)
4/13/12 – Duluth, GA – The Arena at Gwinnett Center (w/ 38 Special and Jamey Johnson)
4/14/12 – Charleston, WV – Charleston Civic Center Coliseum (w/ 38 Special and Jamey Johnson)
4/27/12 – Southaven, MS – Landers Center (w/ Josh Thompson and Jamey Johnson)
5/11/12 – Evansville, IN – Ford Center (w/ 38 Special and Jamey Johnson)
5/12/12 – Dayton, OH – Nutter Center (w/ 38 Special and Jamey Johnson)
5/18/12 – Bossier City, LA – Centurylink Center (w/ 38 Special and Jamey Johnson)
5/19/12 – Wichita, KS – INTRUST Bank Arena (w/ Jamey Johnson)
7/27/12 – Cheyenne, WY – Cheyenne Frontier Days (w/ Chris Young)
8/04/12 – Davenport, IA – Mississippi Valley Fairgrounds
8/16/12 – Louisville, KY – Kentucky State Fair, Freedom Hall (w/ George Thorogood)
8/17/12 – Des Moines, IA – Iowa State Fair, Grandstand (w/ George Thorogood)
8/18/12 – Sedalia, MO – Missouri State Fairground (w/ George Thorogood)
Ticket information, on-sale dates, and fan club promotions will be available at www.hankjr.com.
With more than 70 albums to his credit, Williams has a fascinating career to reflect upon for a legend still in his prime. His discography chronicles a bold profile of growth from adored offspring of a legendary father, to titan of the modern country rock movement in his own right. For two decades, America came to its collective feet each fall Monday night when this larger than life superman of a musician looked into the camera and unleashed the national anthem for viewers of Monday Night Football – 'Are you ready for some football?' Those simple words have won Williams an entirely new generation of fans and given him the distinction of being the first country performer to ever win an Emmy. Williams has also been named Entertainer of the Year five times, and most recently was the recipient of the 2009 Academy of Country Music "Pioneer Award".