Dobie Grey "Drift's Away" at 71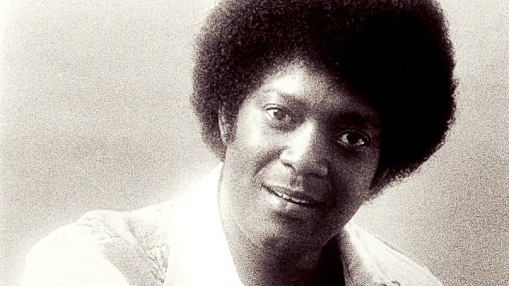 Dobie Gray, who was best known for twice having hits with the same song, "Drift Away", died Tuesday, December 6, 2011, at his Nashville home. He was 71. According to the Los Angeles Times and Gray's attorney, Charlie Andrews, the cause of death was cancer. Gray wasn't married and had no children. He reportedly willed his property to St. Jude Children's Hospital in Memphis.
Gray's career also included writing country songs that would be sung by the likes of Ray Charles, Johnny Mathis, Etta James, Three Dog Night and John Denver. He extensively toured Europe and when he toured South Africa, he insisted his audience be integrated.
According to writer Shirley Halperin of The Hollywood Reporter, Gray's real name was either Leonard Victor Ainsworth or Laurence Darrow Brown. Whatever the case, he was born on July 26, 1940 near Houston. Sadly and ironically, porn movie-star-turned-disco singer Andrea True, who died under mysterious circumstances last month, was also born on July 26 although the year of birth was 1943.
Gray was one of eight children of sharecroppers. His love for gospel fueled his start of music, particularly when he moved to the Los Angeles area in the early 1960's. He answered a radio ad that led to his meeting Sonny Bono. It was Bono who named him Dobie Gray after the popular early 1960's TV show, "The Many Loves Of Dobie Gillis." One of Gray's early breaks was playing a role in the Los Angeles production of the rock musical, "Hair." After a minor single release in 1963 entitled "Look At Me," Gray got his first Top 40 pop hit with "The In Crowd," which peaked at #17 on the Cash Box pop chart in 1965.
Gray's followup single, "See You At The Go-Go," was a disappointing #70 hit…and it took Gray another four years to land any kind of pop hit. In 1969, he barely cracked the Cash Box pop chart with the #98-peaking "Rose Garden."
Four years later, though, he landed the song that would be his signature hit. "Drift Away" was written and originally recorded by Mentor Williams, the brother of songwriter Paul Williams, for a 1972 album. Gray's remake of "Drift Away" reached #8 on the Cash Box pop chart in May, 1973. It would become the #18 song for the entire year of 1973. Among the many performers to have sung "Drift Away" have been Roy Orbison, Rod Stewart, Waylon Jennings, Ray Charles and Michael Bolton.
Over the years, there's been confusion over the lyrics of "Drift Away." Many people felt Dobie was singing "Give me the Beach Boys and free my soul, I want to get lost in your rock and roll and drift away." Actually, the lyric line began with "Give me the beat boys."
After "Drift Away," Gray had two other pop chart hits with "Loving Arms" (#36, 1973) and "You Can Do It" (#54, 1979).
Thirty years after "Drift Away" was first a hit for him, Gray hit with it again, this time in a duet with Uncle Kracker. The 2003 version of "Drift Away" spent an incredible 28 weeks at #1 on one magazine's Adult Contemporary chart.
When asked about including "Drift Away" in his album, "No Stranger To Shame," Uncle Kracker explained, "That's a song that's almost impossible to do better than the original. So, I just grabbed the guy who did it originally and I had him co-sing it. I learned from Dobie that you can be an older musician but not be bitter. I meet a lot of older musicians that are bitter about everything. Dobie's definitely a nice gentleman and he's very down to earth."
When informed of Gray's death, Uncle Kracker said in a tweet, "My heart goes out to Dobie Gray's family this evening. RIP Dobie Gray. Thank you for the music. You will not be forgotten."