Top10 Country Videos From Taste Of Country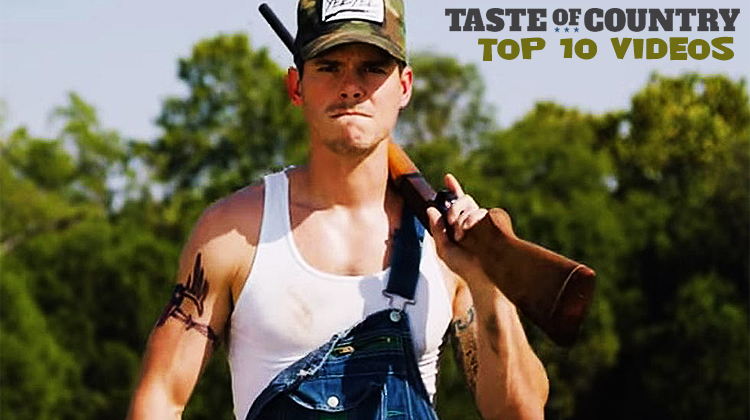 Sound Off: Will Earl Dibbles Jr Lead The Top Videos Of The Week
Earl really strikes a chord with his new video Will he hit next week's Top 10?
The down-home alter ego of singer-songwriter Granger Smith takes up for the Second Amendment in his new video for "Don't Tread on Me," making it very clear where he stands on the debate over gun rights in America. The video is up for voting this week in the top country music of the week countdown, but otherwise, the countdown remains pretty consistent.
Home Free are back at No. 1 yet again after two weeks of intense voting as the Countdown took a break for Thanksgiving.  Their cover of "Hillbilly Bone" has proven tough to beat.  Lauren Alaina's video for "Doin' Fine" inches up one slot to No. 2, switching places with Kane Brown, who falls one notch to No. 3 with his video for "What's Mine Is Yours" this week. Former Nashville star Riley Smith is up one slot to No. 4 with his video for "I'm on Fire, and Toby Keith rounds out the Top 5.
Danielle Bradbery drops two slots to No. 6 this week with her new video for "Sway," followed by Blake Shelton, Miranda Lambert, Shania Twain and Chris Young to close out the top country music videos of the week.
The top country videos of the week countdown is entirely determined by fan voting, so if you want to see your favorites get the top spots, you've got to vote as often as you can and encourage everyone you know to vote, too!
Note: Fans can vote for one video, once every hour until the poll closes next Friday at 12PM ET. The weekly Top 10 will be revealed immediately after the poll closes. Videos are retired after six months, or when fans lose interest or when an artist releases a new video for a current single.
10




"Losing Sleep"

Chris Young

9




"Swinging With My Eyes Closed"

Shania Twain

8




"We Should Be Friends"

Miranda Lambert

7




"I'll Name the Dogs"

Blake Shelton

6

5




"Wacky Tobaccy"

Toby Keith (Feat. Willie Nelson)

4




"I'm on Fire"

Riley Smith

3




"What's Mine Is Yours"

Kane Brown

2




"Doin' Fine"

Lauren Alaina

1




"Hillbilly Bone"

Home Free