Tim McGraw and Faith Hill Announce Joint Album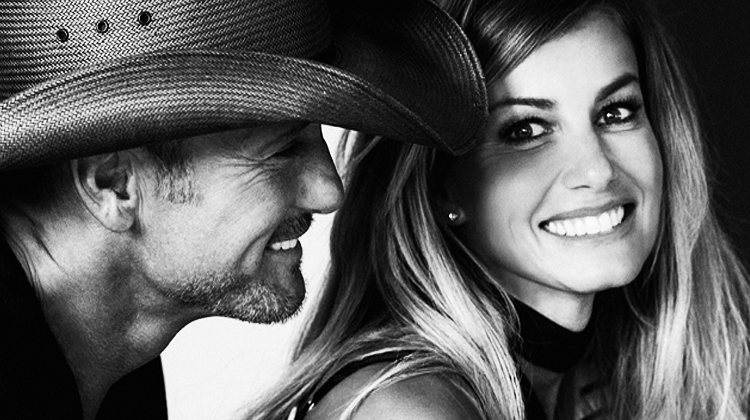 Tim McGraw and Faith Hill Announce First-Ever Joint Album
They've recorded and released a great number of duets in previous years, but Tim McGraw and Faith Hill have finally teamed up for the long haul on their first-ever joint album, The Rest of Our Life. After chugging along on their successful Soul2Soul Tour and gaining speed from their latest collaboration, "Speak to a Girl," the iconic country couple decided now was the time to create a project with one another to add to each of their collections respectively. McGraw and Hill also decided to celebrate the career announcement by sharing the title track of the record to country radio. "We are excited to announce our new album and new single, 'The Rest Of Our Life.' We appreciate all our fans and thank you for being a part of our journey," McGraw captioned his Instagram post about the album.
McGraw and Hill are slated to release The Rest of Our Life on November 17. The Rest of Our Life track list:
The Rest of Our Life (Ed Sheeran/Amy Wadge/Johnny McDaid/Steve Mac)  Telluride (Jon Randall/Jessi Alexander) The Bed We Made (Lori McKenna/Liz Rose/Hillary Lindsey) Cowboy Lullaby (Brett James/Brett Beavers) Break First (Emily Weisband/Ashley Gorley/Jerry Flowers) Love Me to Lie (Hayley Warner/Maureen McDonald/Nathan Chapman) Sleeping in the Stars (Jaida Dreyer/Mark Irwin/Gareth Dunlop) Damn Good at Holding On (Lori McKenna/Barry Dean) Devil Callin' Me Back (Jesse Frasure/Ben Caver/Nolan Sipe) Speak to a Girl (Shy Carter/Dave Gibson/Joe Spargur) Roll the Dice (Shy Carter/Bobby Hammrick/James LeBlanc/Meghan Trainor)
The Rest of Our Life features 11 tracks sung by the power couple, and many feature huge songwriting credits throughout all of music. Pop singer Ed Sheeran contributed a track, as well as Meghan Trainor and other Nashville names like Lori McKenna, Liz Rose and Hillary Lindsey earn credits throughout the project.
The couple will continue through the rest of their Soul2Soul Tour together until the end of October before preparing for the release of their new record.