Wildfires Threaten Dollywood Theme Park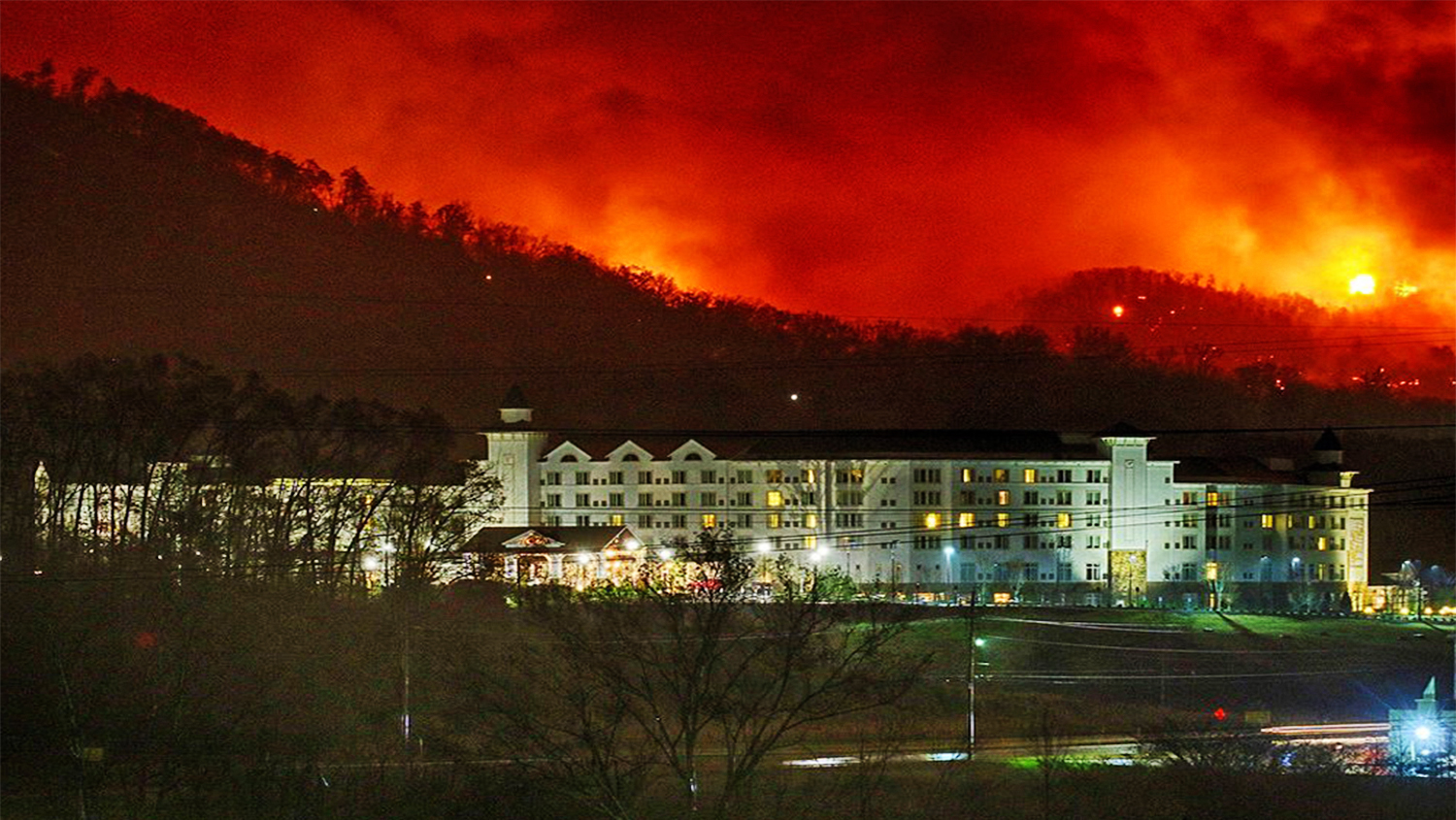 Wildfires Threaten Dollywood Theme Park
& Prompt Evacuations; [Update] Statement From Dolly
While there has been no structural damage to Dollywood as of today (9 a.m., Nov. 29), wildfires in Pigeon Forge, Tenn., are so severe that officials at the park have evacuated guests in the 19 Dollywood Cabins and 50 occupied rooms of its DreamMore Resort.
More than a dozen fires are burning in and around the area. The National Guard has been activated to help suppress the fire and facilitate evacuations.
In the nearby city of Gatlinburg, Tenn., (approximately 10 miles from Dollywood), the fire department ordered the mandatory evacuation of the city as high winds coupled with the worst drought in nearly 10 years exacerbated conditions. At least 30 buildings, including a 16-story hotel and an apartment complex, have burned. Evacuations were also ordered for Pigeon Forge, Mynatt Park, Park Vista and Ski Mountain.
Some rainfall is expected later today. No major injuries or deaths have been reported.
Dolly released a statement at 11:44 a.m. CT  today: "I have been watching the terrible fires in the Great Smoky Mountains and I am heartbroken. I am praying for all the families affected by the fire and the firefighters who are working so hard to keep everyone safe. It is a blessing that my Dollywood theme park, the DreamMore Resort and so many businesses in Pigeon Forge have been spared."
Check out some pics from Twitter.