YouTube Extorts Artists Pockets Profits Say MusicFirst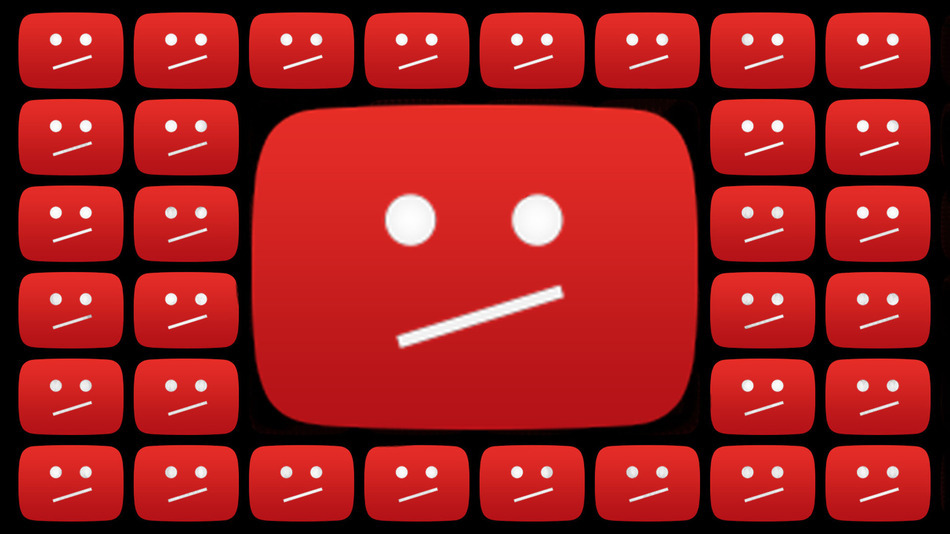 Google's YouTube Extorts Artists And Pockets The Profits
Guest post by Ted Kalo, Executive Director of the musicFIRST Coalition
Although its shell company Alphabet is raking in massive amounts of revenue, and YouTube is the most popular music service in world, Ted Kalo of the musicFIRST Coalition looks at how he says Google has been able to exploit legal loopholes to avoid paying creators the money they deserve. Guest post by Ted Kalo, Executive Director of the musicFIRST Coalition About $21,329,000,000 in revenue during Q4 and 558,000,000 copyright takedown requests in 2015. Those enormous numbers are Google's record profit and record disregard for creators' rights.In February, Alphabet — Google's newly formed shell company — reported that it earned $21.33 billion in revenue during the final quarter of 2015, making it the most valuable company in the world. Advertising accounted for virtually all of this revenue haul, up 17% over last year's results. Its free YouTube video streaming service, with more than one billion users, is the most popular platform for music consumption in the world.
Though Google does not disclose sales numbers for YouTube specifically, it ascribes its substantial growth in part to advertising dollars on YouTube: "Our very strong revenue growth in Q4 reflects the vibrancy of our business, driven by mobile search as well as YouTube and programmatic advertising, all areas in which we've been investing for many years."
The New York Times estimates the service makes between $4 and $8 billion annually. And this cash cow is powered largely by music. The top 10 most watched videos on YouTube are all music related.Yet even as Google/Alphabet continues to build its empire on a foundation of music, it pays the musicians and record companies whose music undergirds its massive success and growth next to nothing. According to RIAA numbers just released this week, YouTube, in combination with other on-demand ad-supported services like Vevo and Spotify's free platform, only contributed 5.5% of all music revenues in 2015.As one music industry source recently said: "YouTube boasting about its payments to the music industry is like Bernie Madoff boasting about paying dividends to his investors."
So how does that work? Basically, Google has figured out how to rip off artists through legal loopholes that were established for the company nearly twenty years ago, when it was only a fledgling search engine provider.First, it uses its massive size and control of the "indispensable" YouTube gateway to force music creators into accepting the lowest, below-market royalty rates in the business. Second, its search engines often prioritize unlicensed copies of songs, for which the creators of those original songs receive nothing. Meanwhile, Google receives massive amount of cash from the advertisers who feature their ads on top of said pirated results.What's that you say? "There ought to be a law to prevent all of this."Well, there is — but Google and its lawyers have figured out how to exploit the outdated and obsolete "Digital Millennium Copyright Act" that was intended to stop abuse of creative works.The DMCA dates back to the year of Google's founding, when the Internet was a very different place. Uploading an unlicensed copy of a song took a long while, and downloading a song took minutes. The Internet moved at the speed of CompuServe and dial-up AOL. Also, there were limited places where unlicensed content could even go (remember GeoCities?), and few of those sites were accessible to non-expert users.It was thought at the time that musicians and copyright owners could survey the limited landscape of the infant World Wide Web and identify each unlicensed copy of a song. Musicians and copyright owners could then send a notice to the website-hosting company, identifying the unlicensed work and asking the company to take it down. Provided that the company was not actively involved in the unlicensed activity and promptly took down the unlicensed copy, the company would be held legally harmless.Key to this legal regime was that Internet Service Providers were considered "passive," internet-hosting companies, and not profiteering, ad-dollars guzzling mega-corporations.
Today, Google is far from "passive" in the massive enterprise of illegally pirated music: YouTube clearly distributes and capitalizes from others' creative work. The company makes bank off the advertising it actively targets at specific users and layers atop illegal copies of music. Yet it still claims the "hear no evil, see no evil" amnesty of the DMCA, which Congress intended only for "passive" intermediaries.Thanks to Google hiding behind its legal exemption, the "fire" of pirated music online has only continued to rage. The old, faulty DMCA model — in which creators were responsible for surveying the entire Internet and finding illegal copies of their works –- has completely, but not surprisingly, broken down. Creators now send, at extraordinary expense, more than 65 million notices of infringement to Google a month, and a record 558 million notices in 2015 alone.It's an unconscionable "Value Grab." Google turns a blind eye to piracy and reaps the rewards from ads surrounding unlicensed content. Meanwhile, it extracts below market value for the music it is willing to license. The crumbs creators receive from these shoddy licensing deals must then be spent on monitoring the web and sending millions of futile "takedown notices" for websites that pop back up in a manner of seconds even when they get shut down.This "Value Grab" can only be fixed with meaningful legal reform. Laws from the age of "Ask Jeeves" must be updated for the Google/YouTube goliath……
more on that soon. – Music Industry Forum
Here Are The Sad Stories as YouTube Appears to be Hijacking Your Video's Copyright
Daniel Godar: I struggled with my music before on youtube. False copyright claims by a BOT and disputing those took a year so all the profit stayed with YT. I had tons of views on those before it got deleted. Only the small videos survived. Maybe there is a conspiracy theory but either way I said enough is enough and stopped uploading my own music. Until they don't get their things together I wont upload anything creative because it's not worth it, it gets flagged etc. Now my partnership consists of dumbed down lets plays and gaming highlights because those don't get much flagged.
Paul Ungar One of my clients was the sole songwriter of a song featured in a commercial video produced and released by a very successful longtime major kids TV show. The video had about 22 Million views on YouTube. His songwriter share of public performance royalties for this was about $7,500 – which comes out to about $0.0003 per view. Crazy, huh?