Tall Timber Sadly Hang Up Their Radio Boots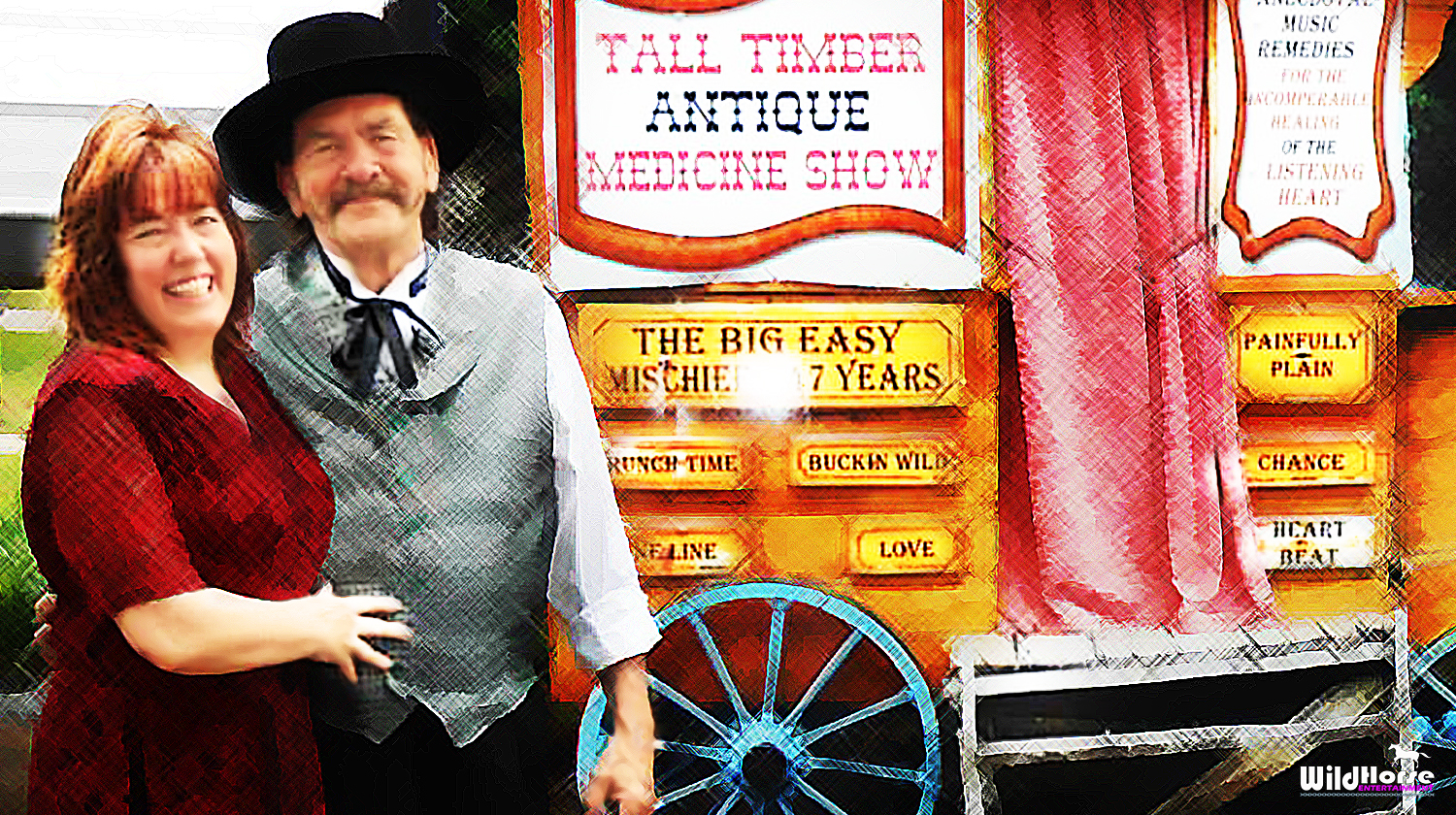 Tall Timber Sadly Hang Up Their Radio Boots
Tall Timber Finally Bid Farewell to Their Regular Slot at CMG Radio This December
Bill and Suzie Sterling sent out a message to all yesterday informing all their thousands of loyal listeners that they are going to retire from radio as of the end of this year. This comes as a shock for many of their listeners as their's was among the best there was to offer on Internet Radio and their original brand of comedy and presentation will be sadly missed by all starting January 1, 2016.
The Tall Timber Antique Medicine Show' was a unique platform for Independent Artists to showcase their music.  Their weekly broadcast regularly featured an interview with Independent artists, this too will be a loss to all Independent artists out there who will normally never get their Music or Opinions Aired on major radio stations. Bill and Suzie have been airing their weekly radio shows on Jerry Cramers "CMG Radio Network" for the past two years with over 100 radio shows aired and produced.
"Special heartfelt thanks to all who have run our shows on their radio stations and the fans and listeners that have followed us the last couple of years. Unfortunately, due to health issues we will only be producing two more shows; the one that I'm sharing with you today, and then one more next week. The Tall Timber Antique Medicine Show will continue to tour with our live show, which includes our original music. So once again, thank you and Merry Christmas and Best of Life! T-Bill and Suzie Sterling Tall Timber"
The Tall Timber Antique Medicine Show will be missed and as most of us will be trying to fill our weekly "Tall Timber medicine Fix" in the new year, we wish Bill and Suzie all the best with their plans for the future.
– WHISNews21