Nashville Stars Connie And Esten Join Dan Rather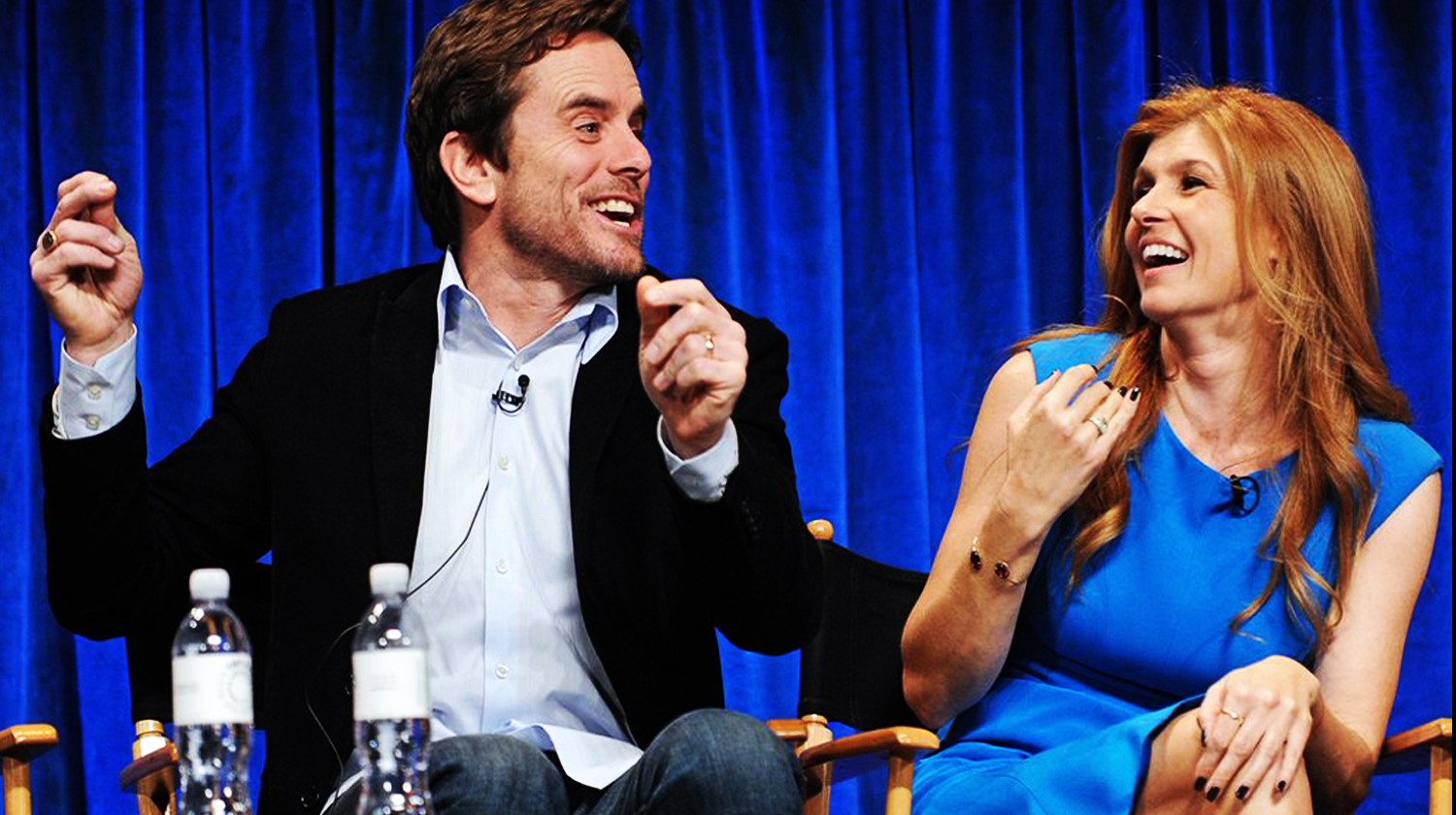 Nashville's Connie Britton and Charles Esten Join Dan Rather
"The Big Interview: Nashville Special Edition"
AXS TV kicks off its countdown to the network premiere of Nashville with an all-new episode of "The Big Interview: Nashville Special Edition", hosted by legendary newsman Dan Rather and featuring series stars Connie Britton and Charles Esten.
The exclusive event, set to air on Tuesday, September 22, at 8pE, premieres in advance of the AXS TV debut of the hit country music drama, launching on Saturday, September 26 at 8pE. Each week will feature three back-to-back episodes, with encore airings every Saturday evening at 11pE and Tuesday evenings at 9pE. As part of the premiere festivities, AXS TV will air the Nashville episodes with limited commercial interruption for the first four Saturdays, from September 26 through October 17.
During the half-hour special, Rather visits the set of Nashville, sitting down with Connie Britton and Charles Esten for a lively discussion spanning the first three seasons of the show, and giving viewers a sense of what they can expect going forward. In separate segments, Rather speaks with an enthusiastic Britton about what it's like to play country music legend Rayna Jaymes, whom she describes as a strong businesswoman who has the wisdom and experience to thrive in the ever-changing music industry. Britton also touches on the show's inspiring message, and opens up about what made her want to be a part of NASHVILLE.
"I was so excited about the idea of this world," said Britton. "I was also very excited about the idea of singing, which I hadn't done in many years. I was actively seeking doing things that would challenge me and be different from what I had been doing before, and felt risky and felt a little scary. I decided that it would be kind of a once-in-a-lifetime opportunity, and that's how it happened."
Sitting down with Charles Esten, Rather covers a variety of topics including the show's tremendous authenticity, and the way his role allows him to work within his two passions—acting and music. On why he enjoys playing his character, the troubled Deacon Claybourne, Esten says,
"He's nobody's hero, because he fails constantly. And what he does is he just keeps pickin' himself back up and tryin' to be a better man the next day. Tryin' to be who he thinks he could be."
Esten feels a responsibility not only to the character, but to the show's loyal audience, who have developed a strong connection to Deacon and his struggles, explaining, "They're not just plot points for people. They're what people are living. So it raises a desire in you to really do it justice." The candid conversation also touches upon Esten's personal life, his dedicated charity work, and his daughter's battle with leukemia that he credits with helping him to put the truly important things in life into perspective. Esten also sings a few heartfelt bars of his favorite song from the show—the moving ballad, "A Life That's Good," co-written by country phenom Ashley Monroe.
– Posted by Country Girl CMTT