To Recue Rhino's or To Rescue Farmers South Africa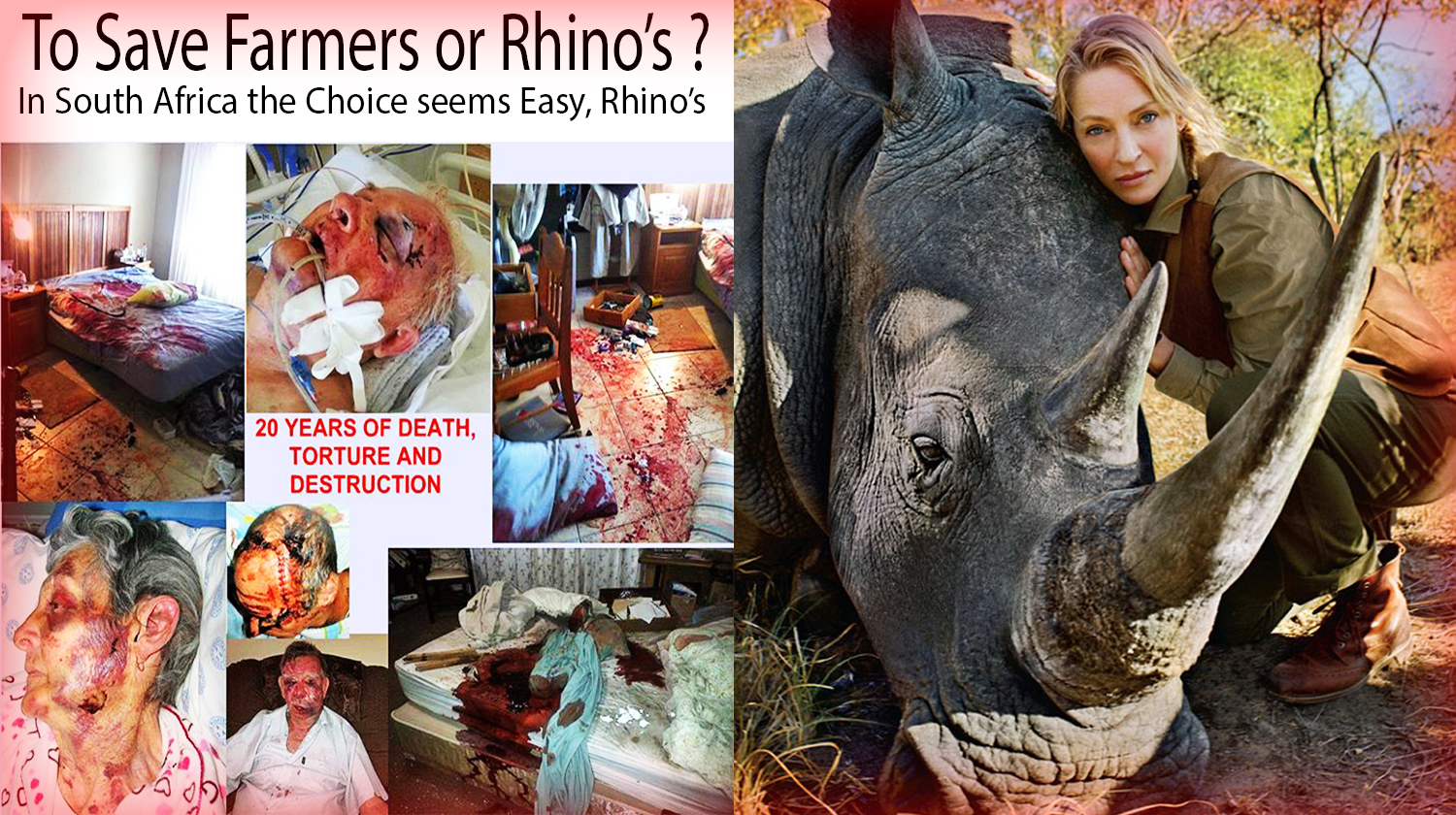 Uma Thurman's Daring Rhino Rescue In South Africa
.
Los Angeles – Uma Thurman helped to rescue an endangered rhinoceros in Africa. The 45-year-old actress joined a team including experts from Wilderness Safaris as they brought the white rhinoceros and her calf to safety from South Africa's Timbavati Game Reserve to Botswana, where there is less chance of poaching.
Although Uma was only part of a mission to save one animal, she urged fans to do whatever they can, however small, to save the prehistoric creatures from the threat of extinction.
Uma Thurman Pic: Town and Country

"I think so many of us feel that there is no point. Who are we? What can we do? "There are so many dire situations, and it's all out of our control. And there is sort of truth to that. But what I learned in Africa is that one must make an effort anyway. Because you just don't know. Until the story is concluded, there is always hope." She told Town & Country magazine
The animals, whose horns are sought after for their reported healing properties and also to be used in drugs, are in danger of being extinct in just 10 years. Speaking of her experience in Africa, Uma said spending time with the rhinoceros and her calf was a "spiritual experience"
"I have lent myself to this. I'm here to help. It's a spiritual, surreal experience, to have subdued, without stress, such a prehistoric animal. I was so moved. I was just breathing in the dearness of her." – Uma Thurman
Even though Uma and the team were warned many times that they could be hijacked during their mission, Uma and the team were nevertheless determined to go ahead with their mission.
– News 24