George Strait to Perform at CMA Pop'n Rock Awards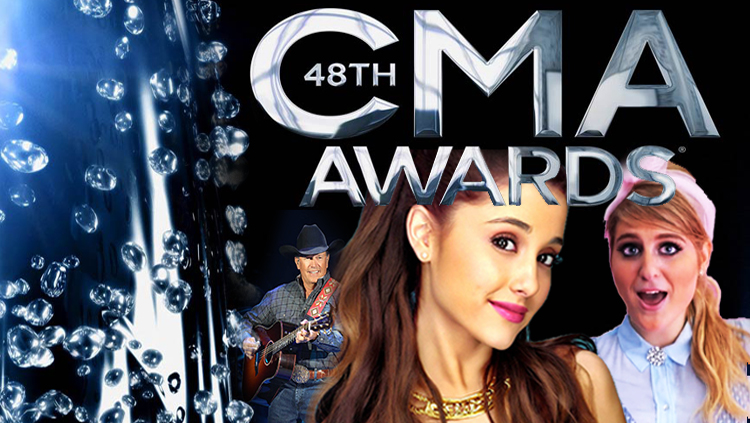 George Strait to Perform at The 48th Annual CMA Awards
Reigning CMA Entertainer of the Year George Strait makes his 24th career performance on the "The 48th Annual CMA Awards" – more than any other artist in CMA Awards history – Wednesday, Nov. 5 (8:00-11:00 PM/ET) on the ABC Television Network.
George Strait enters the coveted field of Entertainer of the Year nominees again in 2014 and retains his status as the most nominated artist in CMA Awards history with 83. Strait has a total of 19 nominations and three trophies just for Entertainer of the Year (1989, 1990, 2013). Strait was inducted into the Country Music Hall of Fame in 2006, which is determined by CMA's Panel of Electors. Earlier this year, Strait retired from touring, but not from making music that touches millions of fans.
Hosted for the seventh consecutive year by Brad Paisley and Carrie Underwood, Country Music's Biggest Night™ will also feature superstar performances by Jason Aldean, Dierks Bentley, Luke Bryan, Kenny Chesney, Eric Church, Florida Georgia Line, Lady Antebellum, Little Big Town, Tim McGraw, Kacey Musgraves, Paisley, Blake Shelton, The Band Perry, Underwood, and Keith Urban.
The CMA Awards has a long history of presenting cross-genre duets and 2014 is no exception with Ariana Grande and Meghan Trainor performing with Little Big Town and Lambert respectively.
Presenting trophies during the three-hour gala are "Nashville" star Connie Britton; four-time CMA Entertainer of the Year Garth Brooks; "Good Morning America" correspondent Tim Tebow; rock 'n' roll royalty Steven Tyler; and two-time CMA Female Vocalist of the Year Trisha Yearwood. Lucy Hale, "Pretty Little Liars" actress and DMG Nashville recording artist, was previously announced as a presenter.
Winners of "The 48th Annual CMA Awards" will be determined in a final round of voting by eligible voting members of the Country Music Association. CMA Awards balloting is officiated by the international accounting firm of Deloitte & Touche LLP. Voting for the CMA Awards final ballot ends today (5:00 PM/CT).
– Posted by Country Girl