Over 200 Performers Embrace World This Christmas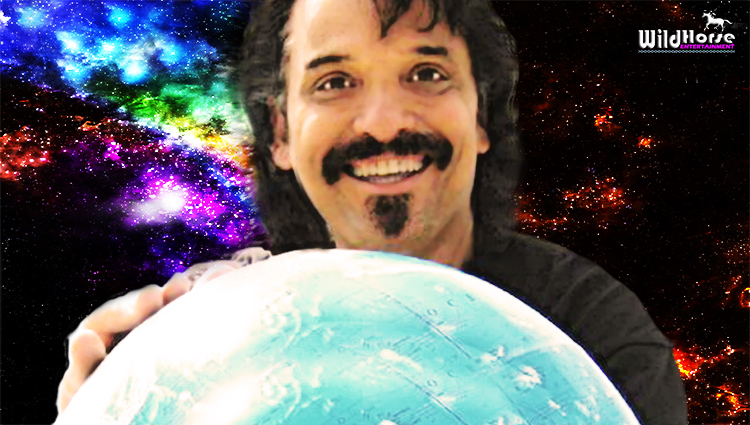 Over 200 Performers From Country, Pop And Gospel Join Marvell On
"Embrace The World This Christmas"
Rhonnie Scheuerman and her co-writer Jim Harmon wrote this Christmas Classic for James Marvell.
Over 200 performers from country, pop and gospel join Marvell on "Embrace The World This Christmas". Listen carefully and you'll hear such legendary folks like Joanne Cash (Johnny Cash's sister), Country star Bobby G. Rice, Rock legend Troy Shondell, Christian Country award winners like Kim Ford, Gayla Earlene and Debbie White! Also doing solo parts with Marvell you can hear Earl Montgomery writer of several George Jones hits, the famous Country Gospel duo Morgan & Morgan, Gene Higgins, president of HMG Nashville, Billy Hale president of CGMA, Americana artist Butch Ryan plus dozens of CGMA members' voices! It took 7 years to complete production of this song in many studios accross America. Now you know why this hidden gem is a classic! Produced by the late Steve 'Bulldog' Bivins for Marvell Productions (c)
We'd like to thank producer/pastor, the late Steve (Bulldog) Bivins and the following Nashville musicians: Mike Dunbar on Bass, Duane Marrs on steel, Steve Bivins on Rhythm &Tamboreen, Jeremiah Bivins on Drums and Percussion, Lionel Suarez ( seen on the I Love Lucy Show ) on Congas, Rusty Cross and Butch Ryan on Harmonica, Vaughn Lofstead on Lead Guitar, Bud Rawls on Keyboards and Drew Corington on Fiddle! Recording studios all over America include: Wildfire Studios in Grenada, D. Studios, RTH, Audio Lab, Studio 569, B-Side Studios, Jay's studio in Tampa and The Smokehouse in Nashville, Tn.
The singers joining Marvell are: Pete Whitebird, Debbie White, CCMA president Gene Higgins, Glorya Wilson, Robin Goines, Benny & Wilma Thomas, Morgan & Morgan, Pat Cole, Kim Ford, Michael Kohler, Bobby G. Rice, David Lester, Tommy Smith, Gene & Micki Farington (See The Light), Michala, Lin Butler, DJ-Fargo, Bulldog, Gayla Earlene, Gene Crain, Earl & Charlene Montgomery, Shirley Hayes, DJ Sandra-Lee, Tony & Yunjin Rollo, Arlene Renee, Vega & The Children Singers, an Iranian Christian Couple, Reverend Dan Duncan, KIM GOLEMBESKI, Faye Marvell and Johnny Cash's sister Joanne Cash! Also joining James Marvell is the late great Grand Ole Opry Star Ernie Ashworth, Americana Artist Butch Ryan, 60s' Pop Legend Troy Shondell and two hundred CGMA members with president Billy Hale.
Important note: The late and Legendary DJ Bob Wilson of KING COUNTRY Radio did a version with his voice introduction for AGAPE FEST in Texas! Yes, this Christmas song is really HUGE and all airplay is appreciated. You'll enjoy this amazing montage of performers known as'Marvell & The Messengers'
– by Bobby Pizazz