Trisha Yearwood Reveals 'PrizeFighter' Cover!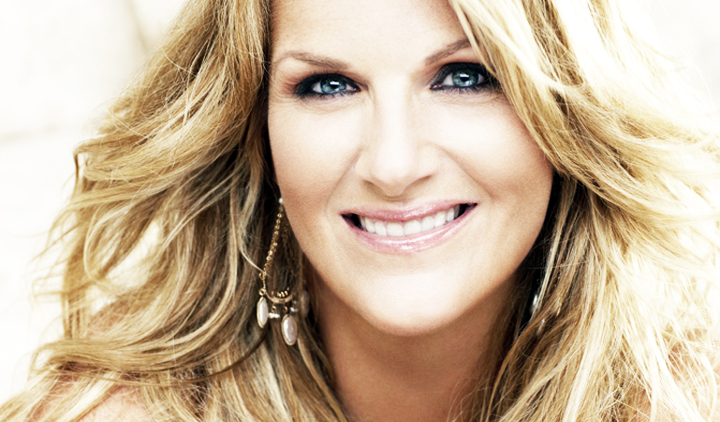 Trisha Yearwood Reveals 'PrizeFighter' Cover!
Trisha Yearwood revealed the album cover for her new album, PrizeFighter: Hit After Hit with a personal message on Facebook. Yearwood's new album will feature the first new material in seven years, including her new single "PrizeFighter." In addition to six new songs, the album will feature ten hits, including her #1 hits "She's in Love With the Boy," "XXX's and OOO's," and "How Do I Live." As Trisha shared her album cover for the first time, her message to fans also detailed the reason her new single, "PrizeFighter" ft. Kelly Clarkson, was selected as the title track for the new release.
"I'm excited for you to be the first to see the PrizeFighter cd cover! The song 'PrizeFighter' describes for me the fight we all fight, whatever it is. It's the courage to get up every day and give it your best shot, no matter the odds. For me, I learned that strength from my mama, Gwen. She went toe to toe with breast cancer, and though she lost her battle, she fought every step of the way with grace, dignity, humor, and love. She's my prizefighter.

Whatever your battle, whoever your prizefighter is, my hope is that you draw strength from this important message. The album's called PrizeFighter: Hit After Hit because in life, you're going to throw some punches and you're going to take some, but it's the entire fight that defines who you are. Standin' higher…PrizeFighter!"
The album cover features Trisha in a glowing gown and tiara, sporting a pair of boxing gloves given to her by none other than Rocky himself. A gift to the country star from Sylvester Stallone, the gloves were worn during filming of Rocky V. Trisha's twelfth album features ten of Yearwood's biggest hits along with six new songs, including the title track, "PrizeFighter" featuring Kelly Clarkson. The album will be released by Gwendolyn Records/RCA Nashville on November 17th, 2014. The release coincides with the Garth Brooks World Tour with Trisha Yearwood, a history-making tour that is already shattering box office records.
PrizeFighter Track Listing:
1. PrizeFighter (featuring Kelly Clarkson)
2. Wrong Side of Memphis
3. I Remember You
4. Walkaway Joe (featuring Don Henley)
5. End of the World
6. In Another's Eyes (duet with Garth Brooks)
7. Perfect Love
8. How Do I Live
9. Met Him in a Motel Room
10. She's In Love With the Boy
11. Your Husband's Cheatin' On Us
12. Heaven, Heartache and the Power of Love
13. Georgia Rain
14. You Can't Trust the Weatherman
15. XXX's and OOO's
16. The Song Remembers When
– Posted by TawnyTucker CMTT