A 5.3 Earth Tremor in Joburg, Pretoria even Botswana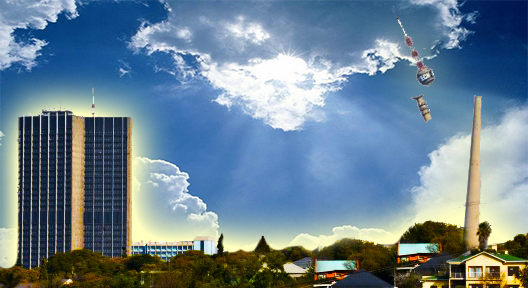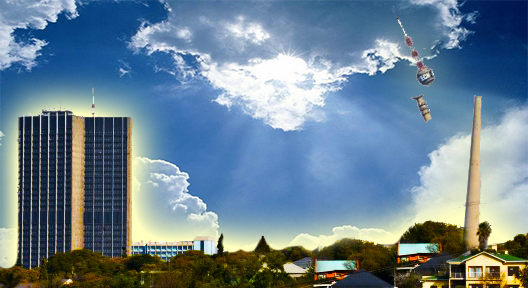 A Large Earth Tremor in Joburg, Pretoria even Botswana 
Update on latest tremor in Johannesburg, Botswana, Durban, Pietermaritzburg and Pretoria areas was measured at 5.3 on the magnitude scale. There is not much news right now but no deaths have been reported and there is no news on google yet regarding this. A caller has said that the cause could be due to the amount of acid water under Johannesburg and other mining areas, but it is unconfirmed. WHISNews21 suggests you tune in to the South African Liberal Radio Station 702 for the most updated news on the earth tremor. The article below happened a year ago almost at the same time twelve hours earlier.
Just over a Year ago twelve hours earlier what's going on ?
Radio 702 Reports that people are sending in SMS's reporting they have just experienced an earth tremor from places like Bruma Lake, Bedfordview, Modderfontein, Alberton, Soweto, Bassonia, Orlando East, Edenvale, Eldorado Park, Houghton, Benoni, Kempton Park and Germiston. It seems that the tremor started in the East Rand and travelled all the way through to the West Rand. No reports of any real damage or loss of life has been reported yet.
What we know at this time: At 12:33am SA time, a tremor just shook the building I live in for about 10 seconds. We do not have tremors of this kind in Johannesburg South Africa. In my entire life I have never felt a tremor this strong. I felt that if the tremor carried on for much longer, my apartment on the second floor would have collapsed. It is very unusual to have this happen here. Nothing is broken and we are all fine, I am just mentioning this for reference as strange things are happening lately.
The following are from people who have called in to give their account of the Tremor:
"I felt the whole building shaking, felt like the roof was coming down never experienced this in my life"
"The Windows were shaking, it was very strong, did not know what to do"
"I noticed it was very quiet no wind and I never heard any dogs barking, and then the tremor came."
"The entire house shook and thought the roof was coming down, it was a very a very dramatic situation, cups,  glasses and windows were shaking. The dogs outside went crazy when I went outside."
"I was on the 5th floor at work and I could feel the whole building shaking, I was alone and felt very scared. I was afraid that the building was going to come down. I packed up my work and went straight home."
"It sounded like a thunderstorm coming it felt like a rolling-pin running under my house"
"Just enough to wake me up and rattle the doors and windows"
One thing that most people have said is that their animals did not make a sound during the tremor. Thank goodness that no loss of life has been reported and I assume the South African newspapers will carry the full story in the morning.
The Morning after the Earth Tremore very little informatiion is available below are some of the information that we could gather:
According to the Council for Geoscience's website the last seismic event in Gauteng was on the far West Rand on Tuesday and measured 2.7 on the Richter scale. On June 14 a quake measuring 4.3 on the Richter scale was felt along the West Rand and parts of Johannesburg. A tremor is the result of a sudden release of energy in the earth's crust that creates seismic waves. The seismic activity of an area refers to the frequency, type and size of earthquakes experienced over a period of time.
The National Seismograph Network said: "There were earth tremors before in that area last year, also up to a magnitude 3. It's normal."He did not know what caused it. "It's difficult to speculate."
SAWDOS: It is not known at this stage whether this tremor was a mine related incident. The SAWDOS trust that the Council for Geoscience will release further info on the earth tremor. No reports of damage or injuries were received up to now.
Earthquake or tremor strikes Johannesburg
Posted by EVL :  Johannesburg, South Africa – Parts of Johannesburg shook this morning when a minor tremor started shaking the ground just after 7pm. Residents felt the earth moving for a few seconds and some stressed that it might be shocks before a big earthquake comes.
On the earthquake monitors we could not spot any alerts so this might of been something other than a earthquake. Johannesburg has a record of big earthquakes but that is in the area of Roodepoort and Krugersdorp while this tremor or very small earthquake was more to the center of Johannesburg.
The last big earthquake to strike Johannesburg was in 1970 and that was 5.4 magnitude earthquake. There were others but the 5.4 was the biggest recorded one we could find.
There were earthquakes on the bellow five magnitude in central Johannesburg, the last big one was a 4.5magnitude on March the 16th 1966 or the one just outside in Bedfordview on March 27 1973 which was a 4.9 magnitude.
WHISNews21: The above is about all we could find no real answers and it looks like South Africa may not prepared for an Earthquake, after reading all that is available to us this morning