Carrie Takes Us Behind the Scenes Of Photoshoot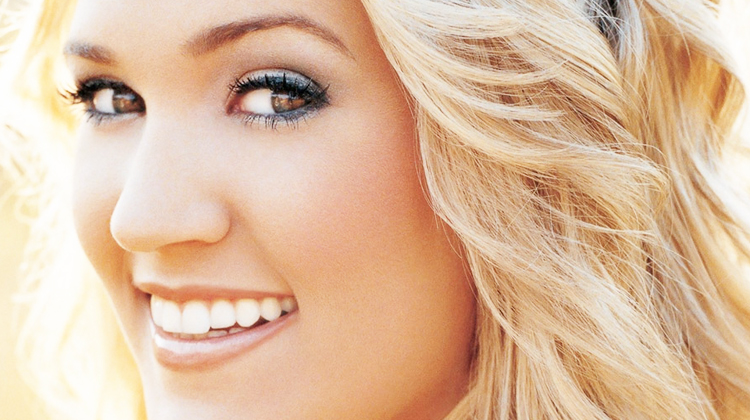 Carrie Underwood Takes Us Behind the Scenes of Nicole by OPI Photoshoot
It's always fun to take a peek behind the camera! To celebrate the launch of her brand new nail lacquer line, Carrie Underwood takes fans behind the scenes of her Nicole by OPI photoshoot.
The singer is absolutely stunning on the set, wearing a frothy white dress and lots of lip gloss while showcasing dramatic nails. Her hair, as always, looks flawless in a romantic up-do.
In the clip, Underwood poses for photos and also discusses her style onstage and on the road. "I love experimenting when I am on tour," she says. "As far as my nails, I just like being dramatic on stage and having fun, and doing something that I might not do in my everyday life. It's all about, for me, playing a character."
The country star leads an incredibly busy life, and her nail polish must-haves for tour are those that make her busy life a little bit easier. Included on her list are drying drops and a quick-drying top coat that help her paint her nails and rush off to the next concert or awards show.
The songstress' collection for Nicole by OPI features a colorful mosaic of hues — 14 total. Playful pink, red and coral cremes, chunky and textured glitters in gold, silver and white, as well as sultry eggplant and earthy green shades are all a part of this beautiful collection.
Shades inspired by Underwood include 'Lips are Dripping Honey,' 'Backstage Pass' and even a nod to her southern roots in 'Southern Charm.' The star's gold shade, 'Carrie'd Away,' marks the first time Nicole by OPI has ever designed a signature shade for a celebrity partner.
Dress up your digits with one of Underwood's new lacquers!
[youtube=http://www.youtube.com/watch?v=mIvb06cgYzU&w=750&h=422]
– taste Of Country