Marty Martel Wishes All Happy Thanksgiving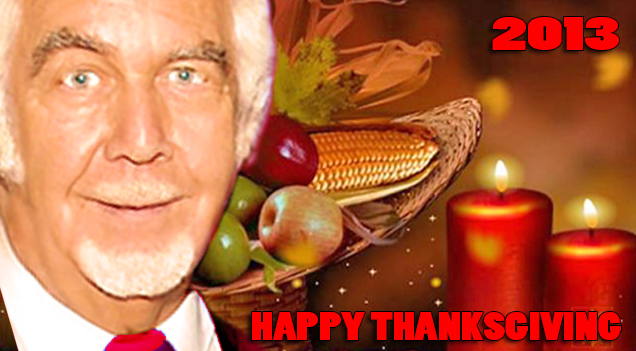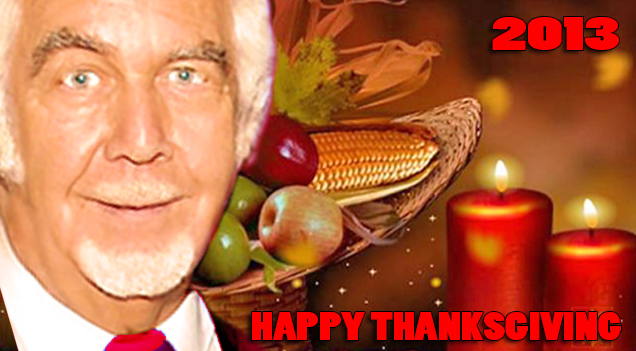 I WISH THAT I COULD PERSONALLY TELL EACH OF YOU HOW MUCH I WISH YOU A MOST BLESSED AND HAPPY THANKSGIVING DAY.  YOU HAVE BEEN MY THANKSGIVING FOR ALL OF YOUR THOUGHTS AND PRAYERS TO SEE ME THROUGH MY HEALTH ISSUES, AND FOR THAT, MY THANKSGIVING DAY WILL BE FILLED WITH THOUGHTS OF HOW MUCH EACH OF YOU MEAN TO ME AND I IMPLORE OUR BLESSED SAVIOR TO MAKE YOUR THANKSGIVING DAY FILLED WITH HIS BLESSED LOVE AND THAT HE WILL TOUCH YOU AND YOUR LOVED ONES WITH HIS BLESSINGS OF LOVE WITH YOUR FAMILY. 
MAKE THANKSGIVING DAY A DAY THAT WHEN YOU SIT DOWN WITH YOUR LOVED ONES YOU WILL GIVE THANKS FOR BEING ABLE TO ENJOY LOVE, FRIENDSHIP, AND THE BLESSINGS OF OUR DEAR SAVIOR.
MARTY
HAPPY THANKSGIVING MY DEAR FRIENDS