What You Don't See About SA On CNN Or the Huffpost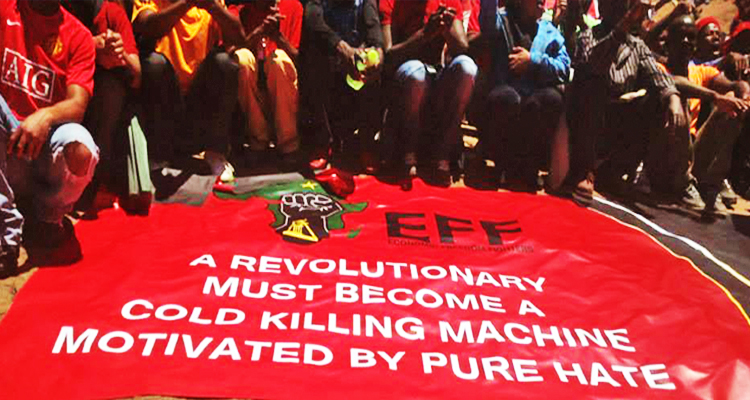 Is Civil War Looming in South Africa or Total Genocide of the White Minority ?
Judging and looking very carefully at the hate speech openly displayed on these recent pictures, taken at a meeting held by Julius Malema, I can only come to one conclusion, that once the slogans on these banners are implemented, if you are white in South Africa today, your life is about to end, one way or another and it will be violent. This is no conspiracy theory, as the Liberals of the world will argue in their blindness and denial. This is reality, it is happening right here, right now, in a place the world call's MANDELA's Magical Mystery Land, South Africa.
COMRADES AND PRESS ATTENDING MEETING AT MARIKANA SOUTH AFRICA


COMRADES DISPLAYING BANNERS OF HATE AGAINST ALL WHITE SOUTH AFRICANS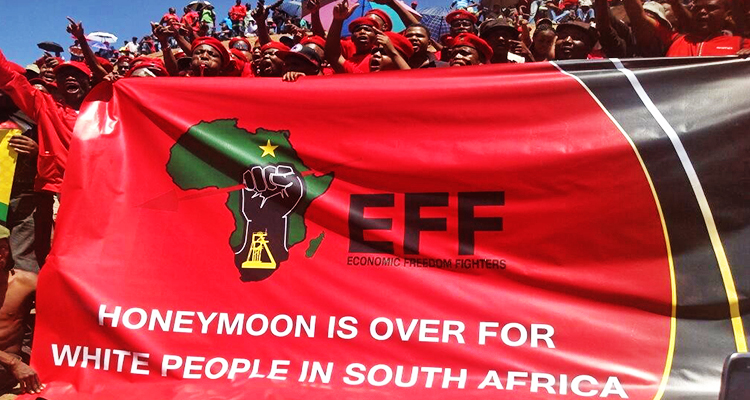 COMRADES DOING IT THE AFRICAN WAY SLAUGHTERING A COW TO ANCESTORS

IS EFF DECLARING WAR? AS THERE'S A SMELL OF CIVIL WAR IN THE AIR TONIGHT

What should the minority in South Africa do, as we cannot pack up and leave South Africa, as we are told to do by the majority. Is our lot to be murdered under the African Sun, where we have as much right as anyone in Africa to live in peace, or do you as all the liberals worldwide think, that we somehow deserve this as our punishment for something that propaganda has so successfully got you to believe through the decades.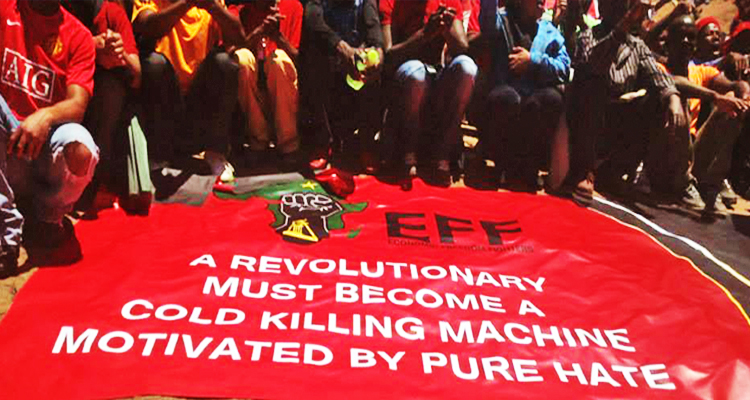 You be the judge, before it happens in a neighborhood near you, Y'all it's coming !