Barbara Rainey Quotes Courage, Death & Saddling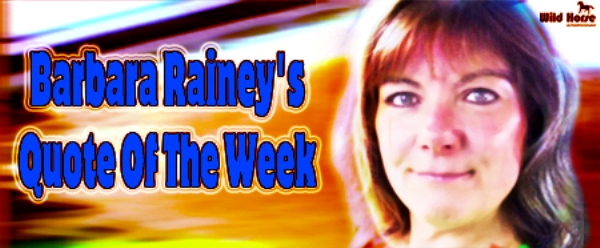 Wildhorse Entertainment presents our weekly
"Independent Superstar Quote Spot"
Brought to you by Barbara Rainey.
'Quote of the Week'
                "Courage is:  Being scared to death and saddling up anyway!"
                                                             Anonymous
Saddle up and Move 'em out!!!  Have a 'brave' week!
If you would like to comment on this Quote supplied to us by Barbara Rainey then you are most welcome to do so.