The First VideoPix Show is Finally Done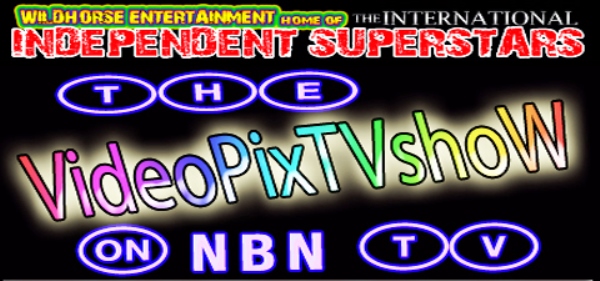 The First VideoPix Show Finally Completed Ready To View on YouTube
.

The VideoPix Show is produced by Wildhorse Entertainment and The Nashville Broadcasting Network.
All videos shown on this show are produced in Wildhorse Entertainments VideoPix Style by Frans Maritz.
The VideoPix Show will however feature a artists' regular video if the artist sponsor's the spot but this will be kept to one sponsor per show.
Therefore you will from time to time see another video not in the VideoPix style featured, as it will be a sponsored feature.
We are not trying to compete with any other shows on the market we really only want to give our VideoPix artists a TV program where their great songs can be featured for all to see. We hope that you will enjoy the show.
Artists and Songwriters Featured on The VideoPix Show #001 are listed below:

This VideoPixShow features a live interview with Big Band Hall Of Fame President Mr Cliff Ayers at KMA Studios Nashville.
Included are several video's produced in the VideoPix style by Wildhorse Entertainment featuring the songwriting of Barbara Blevins, Clyde Birkla, Keith Bradford, Juanita Hutson, Doris E. Hays, Jimmy Aubuchon, and Cheri Miles.
Artists singing on show are, Cliff Ayers, Dean Leach, Keith Bradford, Cheri Miles, Dan Schafer and Dana Jordan.
Frans Maritz hosts this show from South Africa on the Nashville Broadcast Network out of Nashville Tennessee.
The VideoPixShow is a Nashville Broadcast Network NBN TV and Wildhorse Entertainment production. www.whisnews21.com
You  can also like us on Facebook
Just search VideoPix Nashville or The VideoPix Show