Watch Allan Perform At George's Funeral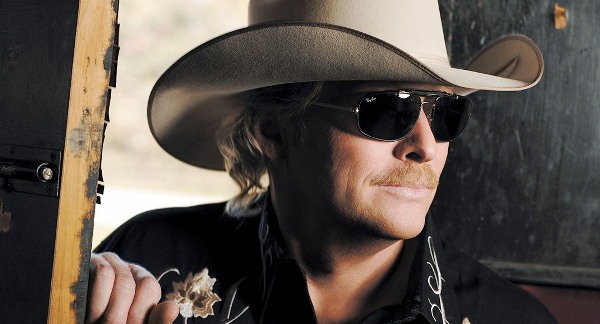 Watch Alan Jackson Perform
'He Stopped Loving Her Today' at George Jones' Funeral
     By
Sterling Whitaker
     May 9, 2013 6:00 PM
Country superstar Alan Jackson closed out George Jones' funeral service in Nashville last Thursday with a fitting version of 'He Stopped Loving Her Today.' Now, the Grand Ole Opry has placed the video online for fans to enjoy.
Jones passed away on April 26, 2013. He and Jackson had known each other for a quarter of a century, with Jackson making a guest appearance on Jones' 'The Bradley Barn Sessions' in 1994 singing 'A Good Year for the Roses.' At the 1999 CMA Awards Jackson interrupted his own scheduled performance to sing part of 'Choices,' a song the CMA had denied Jones the opportunity to perform in full during the broadcast.
He delivered 'He Stopped Loving Her Today' at Jones' service as part homage and part musical tribute, mimicking the icon's unique signature vocal delivery in places in an emotionally wrenching performance that fittingly brought the house down.
"Well, heaven better get ready for some great country music," Jackson told TMZ after Jones' passing. "Of course, he will always be the greatest singer and interpreter of real country music — there'll never be another."
[youtube https://www.youtube.com/watch?v=GbjpbqowX3Y?rel=0]