Barbara Rainey Quotes While InThe Hallway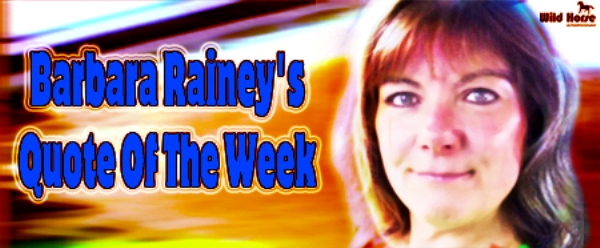 Wildhorse Entertainment presents our weekly
"Independent Superstar Quote Spot"
Brought to you by Barbara Rainey.
"Until God Opens another door, praise HIM in the hallway!"
                                                                – Author Unknown
Have a FABULOUS Week!!  In the hallway or not!
If you would like to comment on this Quote supplied to us by Barbara Rainey then you are most welcome to do so.