Country Takes a Back Seat As Usual, Who Cares?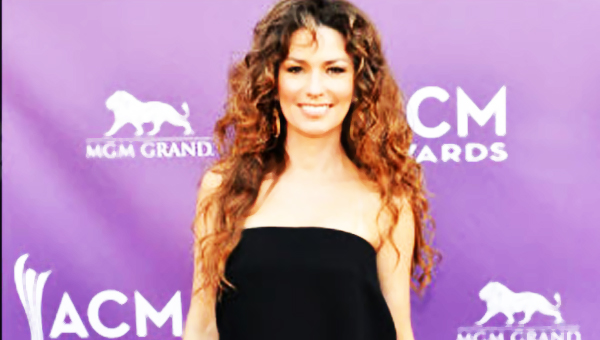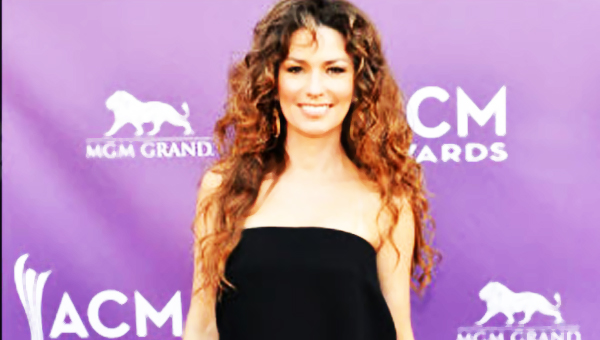 Miranda Lambert  took home three trophies Sunday night (April 7) — the most of any fellow nominees — including her fourth consecutive win for Female Vocalist of the Year. The live broadcast was a night of firsts for a few of Miranda's buddies, though, including Luke Bryan who stakes claim to the ACM Awards' biggest honor, Entertainer of the Year, in what was his first time ever being nominated in that coveted, fan-voted category.
"Thank you guys so much, [my] fans for doing this," the "Crash My Party" singer said upon accepting the trophy, choking back tears. "Thank you so much for making my life what it is. What I always wanted to be was just a country singer who got to ride on a tour bus and play music every night. Everyone I opened up for: Jason Aldean, Tim McGraw, Kenny Chesney — I just started headlining — every guy I've watched from the side of the stage and tried to become a better entertainer. This is the defining moment of my life, and I'll never take it for granted."
Jason Aldean has his first win in the ACM Male Vocalist category, while Little Big Town has their first ACM Vocal Group and Video of the Year victories. Eric Church's Chief follows its CMA win with an ACM win for Album of the Year. Miranda and hubby Blake Shelton also have duplicate CMA-ACM wins, as their touching tribute to Blake's late brother, "Over You," was the winner for Song of the Year once again. The tune also won Single of the Year for Miranda and her producers.
Hopefully anyone who criticizes current country music as being too pop saw the first hour of the show. Blake kicked it all off with a country bang with his new single, "Boys 'Round Here." He was joined by his ACM co-host, Luke Bryan on the down-home country song, along with Sheryl Crow, Pistol Annies, Gwen Sebastian and Brad Paisley. The latest hits from Kenny Chesney Brad Paisley, George Strait, Eric Church, Florida Georgia Line and Lady Antebellum kept the country momentum flowing until the first award of the night — which came some 48 minutes into the show — Vocal Duo of the Year, which went to Thompson Square for the second consecutive year.
As the actual award presentations only took up a small fraction of the show, most of the three-hour broadcast was dedicated to great live music. The Band Perry, Jana Kramer, Jason Aldean, Luke Bryan, Little Big Town, Brantley Gilbert, Miranda Lambert and Hunter Hayes all performed their latest radio singles on the show. Carrie Underwood gets props for the biggest prop of the night, driving a car onstage for her dark song, "Two Black Cadillacs." And in addition to the opening number, there were some fantastic musical pairings on the broadcast, including Brad Paisley and John Mayer on Brad's new song, "Beat This Summer," and Tim McGraw, Taylor Swift and Keith Urban on Tim's latest single, "Highway Don't Care." Marking their first time ever performing live together, Garth Brooks and George Strait did a medley of their hits in tribute to late media icon, Dick Clark. Living legend Stevie Wonder closed the show, first singing with Hunter Hayes and then with co-hosts Blake and Luke, as the entire audience sang and danced along.
See a full list of 2013 ACM Winners and nominees below, with winners in *bold.
Entertainer of the Year
· Jason Aldean
· *Luke Bryan – WINNER
· Miranda Lambert
· Blake Shelton
· Taylor Swift
Male Vocalist of the Year
· *Jason Aldean – WINNER
· Luke Bryan
· Eric Church
· Toby Keith
· Blake Shelton
Female Vocalist of the Year
· *Miranda Lambert – WINNER
· Martina McBride
· Kacey Musgraves
· Taylor Swift
· Carrie Underwood
Vocal Duo of the Year
· Big & Rich
· Florida Georgia Line
· Love and Theft
· Sugarland
· *Thompson Square – WINNERS
Vocal Group of the Year
· The Band Perry
· Eli Young Band
· Lady Antebellum
· *Little Big Town – WINNERS
· Zac Brown Band
New Artist of the Year
· *Florida Georgia Line – WINNERS
· Brantley Gilbert
· Jana Kramer
Album of the Year [Award goes to Artist(s)/Producer(s)/Record Company]
· Blown Away – Carrie Underwood (19/Arista Nashville)
Produced by: Mark Bright
· *Chief – Eric Church (EMI-Nashville) – WINNER
Produced by: Jay Joyce
· Red – Taylor Swift (Big Machine Records)
Produced by: Jeff Bhasker, Nathan Chapman, Dann Huff, Jacknife Lee, Max Martin, Shellback, Taylor Swift, Butch Walker, Dan Wilson
· tailgates & tanlines – Luke Bryan (Capitol Nashville)
Produced by: Mark Bright, Jeff Stevens
· Tornado – Little Big Town (Capitol Nashville)
Produced by: Jay Joyce
Single Record of the Year [Award to Artist(s)/Producer(s)/Record Company]
· "Even If It Breaks Your Heart" – Eli Young Band (Republic Nashville)
Produced by: Mike Wrucke
· *"Over You" – Miranda Lambert (RCA) – WINNER
Produced by: Chuck Ainlay, Frank Liddell, Glenn Worf
· "Pontoon" – Little Big Town (Capitol Nashville)
Produced by: Jay Joyce
· "Springsteen" – Eric Church (EMI-Nashville)
Produced by: Jay Joyce
· "Wanted" – Hunter Hayes (Atlantic/WMN)
Produced by: Hunter Hayes, Dann Huff
Song of the Year [Award to Composer(s)/Publisher(s)/Artist(s)]
· "A Woman Like You" – Lee Brice
Composers: Phil Barton, Johnny Bulford, Jon Stone
Publishers: 3JB Music (BMI), Adios Pantalones (SESAC), Hears That Skyline Music (SESAC), Sixteen Stars Music (BMI), Warner-Tamerlane Publishing Corp. (BMI)
· "Even If It Breaks Your Heart" – Eli Young Band
Composers: Will Hoge, Eric Paslay
Publishers: Cal IV Songs (ASCAP), Will Hoge Music (BMI)
· *"Over You" – Miranda Lambert
Composers: Miranda Lambert, Blake Shelton – WINNERS
Publishers: Pink Dog Publishing (BMI), Sony ATV/Tree Publishing (BMI)
· "Springsteen" – Eric Church
Composers: Eric Church, Jeff Hyde, Ryan Tyndell
Publishers: Bug Music (BMI), Ole Purple Cape Music (BMI), Sinnerlina (BMI), Sony ATV/Tree Publishing (BMI)
· "Wanted" – Hunter Hayes
Composers: Hunter Hayes, Troy Verges
Publishers: Happy Little Man Publishing (BMI), Songs From The Engine Room (BMI), Songs Of Universal Inc. (BMI)
Songwriter of the Year
· Rodney Clawson
· *Dallas Davidson – WINNER
· Josh Kear
· Luke Laird
· Shane McAnally
Video of the Year [Award to Producer(s)/Director(s)/Artist(s)] *(Off Camera Award) [TIE]
·" Creepin'" – Eric Church
Producer: Iris Baker Director: Peter Zavadil · Merry Go 'Round – Kacey Musgraves
Producers: Perry Bean, Kacey Musgraves Director: Perry Bean
*· "Tornado" – Little Big Town – WINNER
Producer: Iris Baker Director: Shane Drake
· "Wanted" – Hunter Hayes Producers: Stephanie Reeves, Eric Williams Directors: Traci Goudie, Patrick Hubik
· "We Are Never Ever Getting Back Together" – Taylor Swift Producer: John Nguyen Director: Declan Whitebloom
· "The Wind" – Zac Brown Band Producer: Ben Kalina Director: Mike Judge
Vocal Event of the Year [Award to Artist(s)/Producer(s)/Record Company] *(Off Camera Award)
· "Don't Rush" – Kelly Clarkson Featuring Vince Gill (19/RCA/Columbia Nashville) Produced by: Dann Huff
· "Easy" – Rascal Flatts Featuring Natasha Bedingfield (Big Machine Records) Produced by: Dann Huff, Brian Kennedy, Rascal Flatts
·"Feel Like a Rock Star" – Kenny Chesney (Duet With Tim McGraw) (Blue Chair/BNA) Produced by: Buddy Cannon, Kenny Chesney
· "Let It Rain" – David Nail Featuring Sarah Buxton (MCA Nashville) Produced by: Chuck Ainlay, Frank Liddell
*· "The Only Way I Know" – Jason Aldean With Luke Bryan & Eric Church (Broken Bow) Produced by: Michael Knox – WINNER