Will Kellie Pickler Win 'Dancing With the Stars'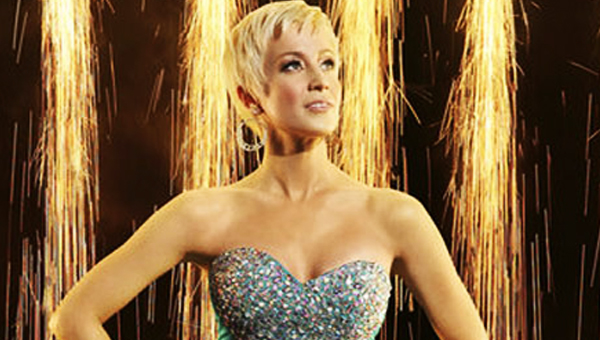 Five Reasons Kellie Pickler Will Win 'Dancing With the Stars
It's becoming clear that Kellie Pickler is one of the top celebrity dancers on the current season of 'Dancing With the Stars.' Her form is improving each week, and she's growing more and more comfortable with taking risks that partner Derek Hough draws up for her. The 'Tough' singer is the country music favorite, especially with Wynonna gone, but we've got five reasons that she will overwhelm the competition and win the mirror ball trophy on 'Dancing With the Stars.'
Country music fans will step up
It's no coincidence that more and more reality television shows have gone country in recent years. Sure, the artists are engaging and talented — but the fans are more loyal than those from any other genre. We take these shows personally, and the artists that represent the format represent each and every fan who has ever defended an attack from someone who ignorantly calls it 'hillbilly music.'
She has a fanbase trained in reality TV voting
"Pick Pickler" is back! Many of the singer's supporters from her days on 'American Idol' are still fans today. Voting isn't difficult, but each celebrity will rely on convincing the most dedicated voters — those that will work the phones for hours at a time — to move them into the late stages of the competition. Pickler comes to 'Dancing With the Stars' with a trained army of fans. With Wynonna Judd out of the running, the country fanbase is now unified
She's adorable
Let's be honest — personality counts for many DWTS voters, and Pickler is still as charming in front of the camera as she was when we met her on 'Idol' in 2006. Her sense of humor is unique and always refreshing, and her country sensibility makes great television. You never know what she might say, but she's sure to be entertaining.
She's got the right partner
Derek Hough has reached the Top 3 four of the last five years he's been a part of 'Dancing With the Stars,' including back-to-back wins with Nicole Sherzinger and Jennifer Grey. He's won three times overall, but perhaps more importantly, he's a pro that fans seem to adore. He's easy to like, never coming off as arrogant or too mean to his celebrity. It probably won't hurt that he looks pretty good with his shirt off, either.
She's a great dancer
The judges are talking less and less about her footwork, meaning Pickler is improving from week to week. Partner Derek Hough feels she's amongst the best celebrities he's been paired with and is pushing her to try new, more difficult moves. Her cheerleading background has proven to be an asset for Team Pickler, but more than anything, she's simply proving she has great rhythm and style to pair with great determination.
Taste Of Country…..
 Well what do you think?