Barbara Rainey Quotes Lessons Learned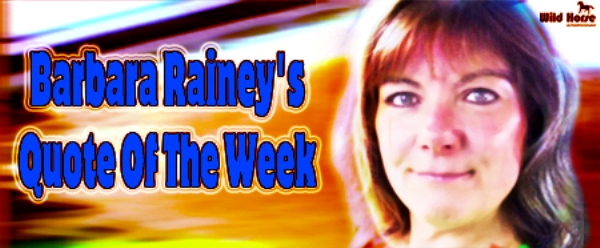 Wildhorse Entertainment presents our weekly
"Independent Superstar Quote Spot"
Brought to you by Barbara Rainey.
-=-=-=-=-=-=-=-=-=-=-=-=-=-=-=-=-=-=-=-=-=-=-=-
"Never blame anyone in your life.
Good people give you happiness.
Bad people give you experience.
Worst people give you lessons & best people give you memories."
 .
Country Music ~ Live It, Love It, Breathe It!!
.
Have a great week keeping it COUNTRY!!
If you would like to comment on this Quote supplied to us by Barbara Rainey then you are most welcome to do so.