Wednesday's Likileake With Keith On WHISNews21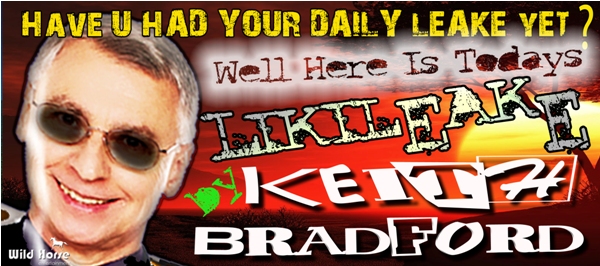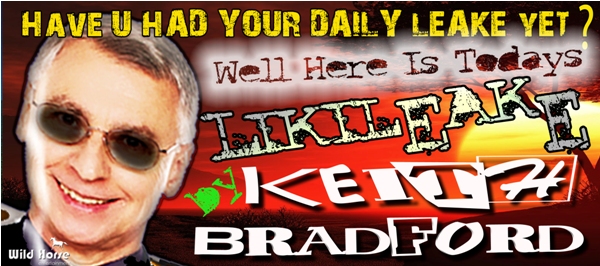 Some have been telling us the 10 minute segments are the highlight of their day and that it would be a pity if they disappeared. The likileakes although sometime controversial are all based on research and observance of Keith Bradford's daily experiences. If you have a local radio station that you think would be interested in broadcasting the daily Likileakes send us the information and we will be sure to contact them.
This Likileake discusses Bizarre foods
Bizarre foods: There is a popular show on television that deals with bizarre foods that people eat and enjoy.  I must admit I am not in a big hurry to try some of the bugs and creepy crawlers that they say are delicious. 
I have always wondered who the person was that caught a lobster and thought that creature would be good to eat.  Obviously a lobster is not the prettiest thing in the ocean to look at. 
The mere fact that you must cook it in boiling water while it is alive sounds gruesome to most of us.  How about oysters on a half shell that so many people indulge in? 
No matter how much hot sauce you pour on them, this is not something I want sliding down my throat. 
There are many other delicacies that call the ocean home which I won't list at this time but a final favorite on the menus of upper end restaurants is calamari. For those of you who don't know calamari is a fancy name for squid. 
When I was a kid most of my neighbors that went fishing at the beach used squid for bait.  I don't know about you but I don't want to eat fish bait for dinner.  Furthermore those folks that enjoy worms and snails fixed in various ways can have my share. 
If you are an Independent Artist and would want your songs featured on one of "Keith Bradford's Likileakes Radio Shows" you are most welcome to contact him at kmarecords@aol.com This show is broadcast worldwide on various internet radio shows and you could be the featured artist on one of those special shows.
Likileakes Translated for Our German readers by Patty Patrick to Below
 Likileakes informiert dieses Mal über Bizarres Essen
In einer unserer beliebten Fernsehsendungen geht es um bizarres Essen, das Leute zu sich nehmen und das sich großer Beliebtheit erfreut. Ich gebe zu, ich selbst habe es nicht eilig damit, Käfer und sonstige Kriechtiere zu mir zu nehmen, um herauszufinden, ob sie schmecken.
Ich habe mich schon immer gewundert, wer wohl auf die Idee gekommen ist, einen Hummer zu fangen und gedacht hat, der würde sich sehr gut zum Verzehr eignen. Schließlich ist der Hummer nicht gerade das hübscheste Tier, das im Meer lebt.
Und die Tatsache, dass man den lebend in kochendes Wasser schmeißen muss, weckt bei vielen Menschen Unbehagen. Wie sieht es da mit den Austern aus, die auf einer halben Muschelschale liegen und sich ebenfalls großer Beliebtheit erfreuen? Egal, mit welcher Würzsoße das übergossen wird – ich will das nicht zum Runterschlucken in meine Kehle gleiten lassen.
Da gibt es eine ganze Reihe von Meeresfrüchten, die ich jetzt nicht alle aufzählen möchte. Aber eine dieser Delikatessen, die im gehobenen Gastronomie-Bereich gern angeboten werden, ist "Calamari". Für diejenigen, die nicht wissen, was das ist: es handelt sich um Tintenfisch.
Aus meinen Kindertagen weiß ich, dass Nachbarn an den Strand zum Fischen gingen und am liebsten Tintenfisch als Köder benutzt haben. Ich weiß ja nicht, wie es Ihnen geht. Aber ich will keinen Köder auf meinem Teller zum Abendessen haben. Und diejenigen, die Würmer und Schnecken lieben, können gern meinen Teil davon haben.
© Patty Patrick